Cruise & Maritime Voyages
Cruise & Maritime Voyages is a British passenger shipping company that has been operating since 2009 and is headquartered in Essex, United Kingdom.

They specialise in providing no-fly holidays from 15 ports in the UK, aboard classic medium-sized cruise ships. Each ship carries between 700 and 800 passengers, and aims to provide passengers with an intimate, high quality 'home from home' cruise experience.
The Fleet
Cruise and Maritime Voyages' fleet of six medium-sized ships are perfect for getting into ports that other larger ships are unable to access.
Vasco da Gama

- joined the CMV fleet in 2019 - guests can look forward to a solarium-style indoor pool area with a retractable roof, making this the lively hub of the ship during the day from the sunny Mediterranean to the stunning Fjords.

Columbus

- flagship of the fleet and popular for her extensive choice when it comes to dining and entertainment aboard.

Magellan

- celebrated as the friendliest ship at sea, you're sure to make great friends and have a wonderful time with like-minded guests.

Astor

- dividing her time between Europe and Australia, segments of her twice-yearly repositioning cruises are extremely popular.

Astoria

- a classic ocean liner sailing from many regional UK ports, this CMV cruise ship is ideal for those who want a reminiscent cruise experience with all the modern additions Cruise and Maritime's discerning guests have come to expect as standard.

Marco Polo

- the longest serving ship with CMV, Marco Polo has built up a loyal following thanks to her fantastic mix of intimate atmosphere and wide range of venues.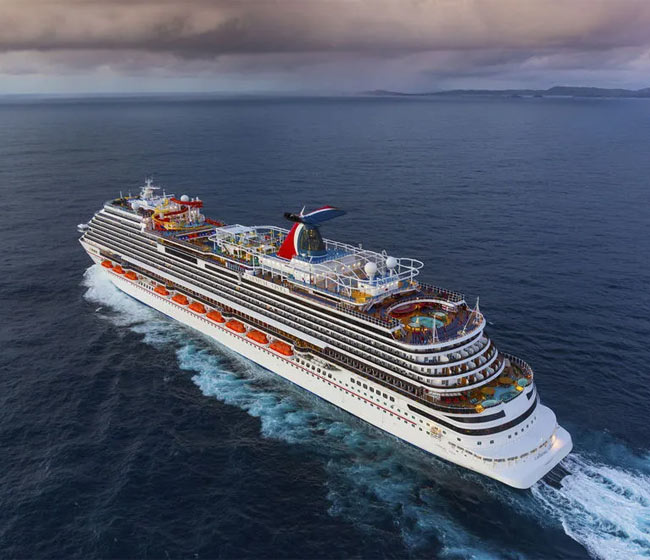 Once on-board a CMV vessel, there are many activities and events organised and available to all passengers. For example, you can choose to attend a session run by an Arts and Crafts Expert, attend a lecture given by a Guest Speaker, enjoy treatments and/or get your hair done in the Spa, or relax by the pool.
They also offer a range of optional shore excursions when in Port. Evenings on board can be as exciting or relaxing as you wish. Their acclaimed Entertainment Team perform every evening in the Show Lounge, together with guest acts and guest entertainers. For quieter entertainment guests can enjoy fine dining, or sipping cocktails whilst listening to the resident pianist.
Dining on-board is part of the whole cruise experience, and passengers can choose to enjoy a delicious five course menu designed by expert chefs or opt for a delicious buffet-style menu for a more casual dining experience.
Employment Opportunities
All employees are required to have the minimum safety at sea qualification STCW95, and a current Health Certificate, both of which can be obtained through the Maritime and Coastguard Agency.
Entertainment positions are filled through group auditions held on board one of the ships when it is is Port for a few days. All the other vacancies are filled through interviews held in their Office.
Cruise & Maritime Voyages Limited, Gateway House, Stonehouse Lane, Purfleet, Essex, RM19 1NS
Email: careers@cruiseandmaritime.com
Related Links