Cruise & Maritime Voyages
Cruise & Maritime Voyages are a privately owned cruise line, operating since 2009, with its Headquarters in Purfleet, Essex, UK.

They specialise in providing no-fly holidays from the UK, aboard classic, medium sized cruise ships.
Each ship carries between 700 and 800 passengers, and aims to provide passengers with an intimate, high quality 'home from home' cruise experience.
Being a British product, their passengers are 99% British, with an average age of 65. Therefore you can be sure the service on board is tailored to suit this dynamic perfectly.
The Fleet
Sailing out of Ports all over the UK, they currently operate two Cruise Ships under Charter, with a third starting later in 2013:
Astor - Starting in November 2013, will offer Asian and Australian cruise itineraries together with northbound and southbound voyages via South Africa.

Astoria

- Astoria (formerly Azores), is a classic cruise ship carrying just 550 guests and providing a very intimate cruise experience exclusively for adults.

Columbus

- This impressive vessel joined the CMV's fleet in June 2017.

Magellan

- Medium-sized contemporary cruise liner.

Marco Polo

- Offers adult only cruises (16 years+). Voyages include Holland, Ffjordland, Baltic Capitals and St Petersburg, Scottish Islands and Faroes, West Indies and The British Isles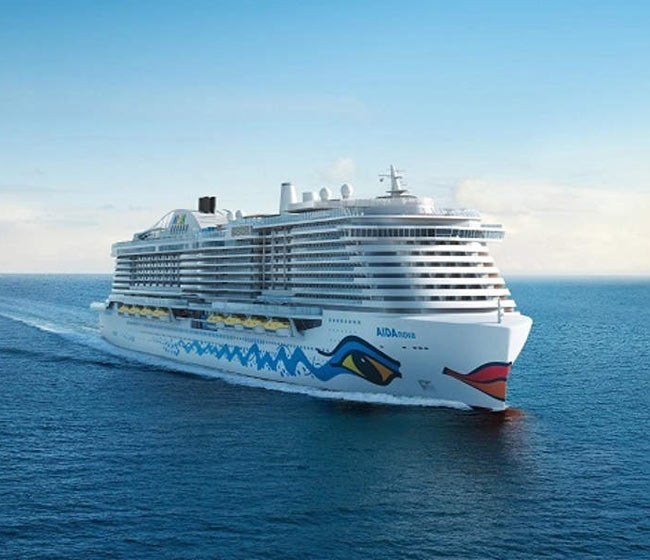 Once on-board, your Cruise Host will have many activities and events organised which are available to all passengers. For example, you can choose to attend a session run by an Arts and Crafts Expert, attend a lecture given by a Guest Speaker, enjoy treatments and/or get your hair done in our Spa, or relax by the pool. There really is something for everyone to enjoy, both energetic and relaxing.
As part of your cruise, you can choose from a range of optional shore excursions when in Port. It is advisable to pre-book excursions to avoid disappointment as numbers can be limited. Details of all available excursions are sent our with passenger pre-sailing information approximately 2 months before sailing.
Evenings on board can also be exciting or relaxing as you wish. Their acclaimed Entertainment Team perform every evening in the Show Lounge, together with guest acts and guest entertainers.
For quieter entertainment you can enjoy fine dining, or sipping cocktails whilst listening to their resident pianist.
Dining on-board is part of the whole cruise experience, and you can choose to enjoy a delicious 5 course menu, with an ocean view, designed by our expert chefs. Alternatively you can opt for a delicious buffet-style menu for a more casual dining experience.
Employment Opportunities
All employees are required to have the minimum safety at sea qualification STCW95, and a current Health Certificate, both of which can be obtained through the Maritime and Coastguard Agency.
Entertainment positions are filled through group auditions held on board one of the ships when it is is Port for a few days. All the other vacancies are filled through interviews held in their Office.
Head Office is based in Greece and recruits for all Deck and Engine Department vacancies, as native Greek speakers are required for these positions.
Related Links