A day in the life of a Chief Purser
Today is disembarkation/embarkation day and it is 4 am.
I am the Chief Purser on board a ship with around 700 guests, and before they can leave the ship they need to pay their bills.
During the cruise we collected credit card imprints from all the guests, and ran pre-approvals to make sure that our bills will be paid.
Why did I have to start to work so early this morning? It is because some guests have left their authorisation for tips in a box at Reception, and these amounts still need to be charged to their account.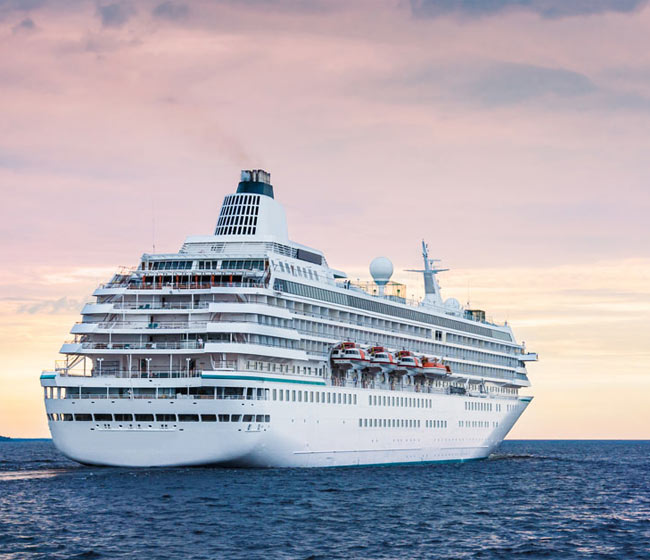 Some cruise lines nowadays add the tips automatically, and the guests can opt out of the automated tips.
We do it differently here. The guests fill out little cards and write down the amounts they would like to see awarded to the Restaurant and Housekeeping staff.
After all the amounts have been posted, and all revenues match from the outlets with the revenue posted in the Hotel program, the invoices for all guests/cabins are printed. The Bell Boy then delivers them to the cabins.
I then enter the posted tips onto an excel spreadsheet for the Housekeeping Department, since the tips are not pooled, but paid to the individual steward responsible for their section. A copy of this goes to Housekeeping and the Hotel Controller, who will use this to pay the Stewards who are scheduled to disembark today.
Then I prepare the calculations for the Concessionaires, together with the commission which needs to be paid to them, according to the contracts and the revenue they have generated during the past cruise.
Once all guests have left the ship, which is around 9:30 am, I work with the Night Auditor to close the cruise in the computer - and a new cruise starts!
I prepare the final revenue report, the cashbook, the ship's accounts and concessionaire settlements. These reports are handed to the Representatives on board, the Hotel Manager, and sent to the Main Office.
Once I have prepared the Concessionaires settlements and had them approved by the Department Heads, I pay the due amounts to the Department Heads.
Very often on turn-around days I will receive money from Head Office. This money is needed to pay all the salaries on board, the commissions, and to provide change for the guests.
A brinks truck will pull up in front of the ship, then the Ship's Security Officer will accompany the 2 persons delivering the money to my office. I then count the money and confirm the receipt.
By the end of my working day I will have updated the cashbook, done a safe count and emailed these amounts to the Main Office. Besides this e-mail, hard copies need to be posted by mail.
My day ends a little earlier than normal – often shortly after sailing, since I started work so early this morning.
Mark Reid, Scotland