A day in the life of a Group Coordinator
Good day, so nice to see you. Welcome onboard ! My name is Ina and I am a Group Coordinator onboard a cruise ship. It is nice to have you here and a am looking forward to share my day with you.
As you can imagine, more and more groups are not just travelling to hotels and resorts, but they also go on cruises. And of course groups want to eat together, have meetings, go on shore excursion in the same bus, have a private function including cocktails and dinner or have specific meal requirements.
I am taking care of all that. Today, 4 days before the new cruise starts, we get the lists and papers from our head office – this includes information for all departments, such as special meal requests, past guests, special requirements and the group information. We will have 15 groups onboard, 10 of them are large families and 5 are business groups. I have an excel sheet where I log all the information for a specific group and where I also add additional information from the time while they are onboard. This way, when a group comes back to one of our ships we have additional information and preferences.
I log the contact person, cabin number and first I check on the requirements for meeting rooms.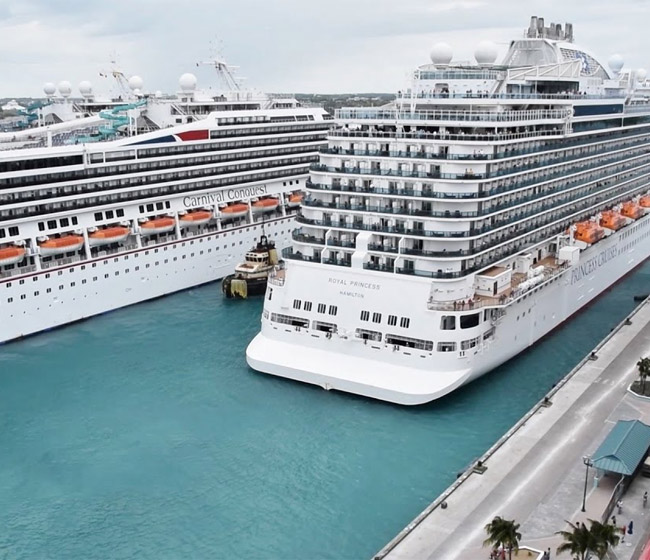 The families range from groups of 8 to 20 and they only want to have one reunion in a meeting room each. To get them to eat together is more difficult there. I will need to get together with the Maitre D' later on to see how and where we can best place them in the Restaurant.
For the business groups, each one needs a meeting room every day, depending on the schedule of the ship and meal times. So this is my first task, to assign the rooms according the their needs, size of the group and availability of the rooms. I am coordinating this with the Entertainment department, to ensure the rooms are reserved.
Then I prepare my introduction letters, personalized to the group leader. These letters will go into the respective rooms prior to the guests arriving, and I will be here at my desk, close to the reception desk, to meet the group leaders and to discuss their plans and needs.
Of course, I have a beeper and I need to provide the group leaders with that number, in order for them to reach me.
After having arranged for the meeting rooms, I send out a message to all department heads with the schedule and of what is needed in each meeting room and how the set up needs to be. The business groups have a typical business meeting set up with tables and beverages, flip chart and power point presentation set up.
The families have a more cozy set up, in smaller rooms with rather sofas and armchairs than chairs and tables. Also the selection of beverages and food is a bit different. As you can see, I am preparing as much as possible in advance – however the need for flexibility in this position is big. There is always a change, a new idea on what the group likes to do – and it is my job to do everything in my power to make this a trip of a live-time for family and business groups alike.
I hope you had a good time today and I am sure, you know more about my job now than before. Maybe you are a good organizer, diplomatic and calm in stressful situations and this job, after having gained some shipboard experience in another position, is something for you.
I wish you a good rest of the day, see you soon.
Ina