A day in the life of a Hairdresser
G'day Mate ! As you can tell by my accent I'm from Australia, my name is Amanda and I'm 26 years old.
This is my third contract on-board a cruise ship, I work for Steiner, which is the concessionaire on-board for the Spa and Hair Salon. Even though we are working for a different company than the cruise line, we are still classed as a staff member on-board.
It is always very important that from the guests point of view it doesn't matter who we work for, they should still receive the same quality of service.
I have been a hairdresser for the past 6 years and worked after my apprenticeship in various hair salons in Australia. I have completed extensive training in coloring, both male and female haircuts, treatments and hairstyling for any occasion and coloring of eyebrows and eyelashes. All of this experience has helped me to do well on-board.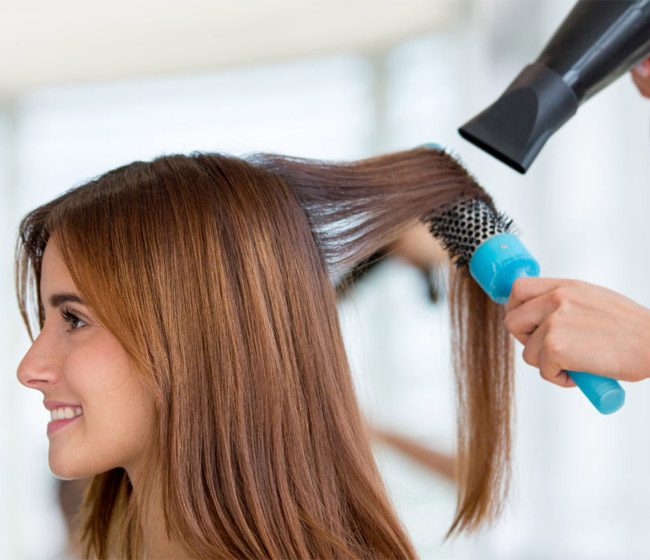 As we get paid mainly on a commission basis for the treatments that we do and from the sales of products, it is always a good idea to try and give the clients that extra special treatment and ensure that they are happy with the service they have received.
We are currently a team of 5 hairdressers and so it's either us or the Spa receptionist that books the appointments, these are equally split amongst us but of course sometimes it depends on the expertise of each of the hairdressers.
The Spa and Hair salon opens at 8.00am so I have to be there between 7:00 and 7:30.
As you can imagine we need a lot of towels in the salon so one of the first jobs of the day is to go and pick these up from the laundry, I then need to get my work station ready before the first guest arrives. Shortly before opening the doors of the Salon the Spa Manager updates us on the latest instructions and information and I have to look at how many clients I have booked in for the day and what treatments they want to have done.
My day today is fully booked and with some luck I will have a 45 minute break for lunch. First I have a gentleman who wants the full works including trimming his beard and having a shave. Then my next client would like some blonde highlights put into her very long hair. Next several children are needing a haircut (or so their parents think so), and in the evening I then have 2 ladies booked in who want to have a glamorous hairdo for tonight, the Captain's welcome party and dinner.
So this is what my day looks like today – of course my day doesn't just end once the last client has left the salon, I will then need to clean up my area, get all the products I have used today replenished and take the used towels to the laundry.
Very often we have a meeting with the Spa Manager in the end of the day, as well as training sessions, such as how to improve sales, or styling tips for the other team members.
So as you can see my day is filled with many different jobs, but there is always time in the evening to hop in to the crew bar, to have a drink and spend some time with friends and co-workers.
I hope that you have enjoyed reading about my day and will come back again
Amanda Wilkes, Australia