A day in the life of a Human Resources Manager
Good morning everyone, my name is Marianne and I have been working on board ships for more than 10 years. Most people would think about doing my kind of job only on land and probably wouldn't think that like me, they would end up on a cruise ship.
Of course, the bigger the ships, the more crew members will be on board – and that calls for a human resources department on board. In the earlier days all human resources issues were dealt with from a main office, and on board by the department heads, the Staff Captain for disciplinary issues and often the intervention of the Master of the ship.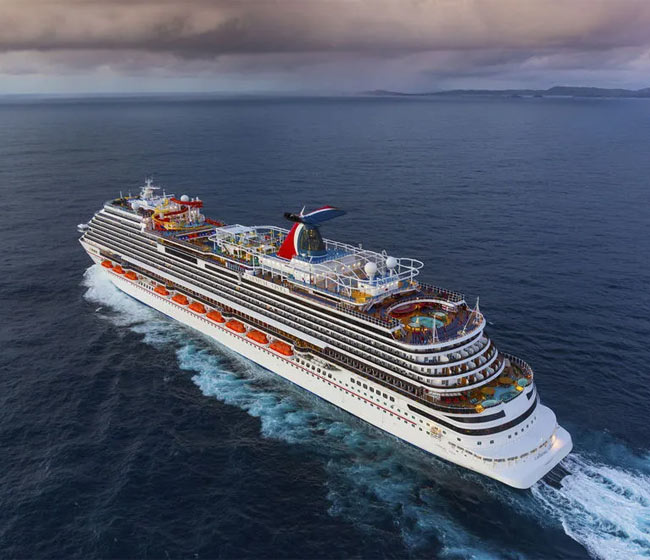 With often more than 1000 crew members on board, there is a lot more to deal with than in the past. I am responsible for managing the crew welfare, providing on board orientation for new crew members, ensuring information and implementation of new HR rules and regulations are passed onto department heads and provide consultations to crew members.
Today we have the new orientation of the 20 new crew members coming on board. We have a training room, which is used by myself, the safety officer and department heads if needed. I hold the room booking log so all requests to conduct a training session or meeting must come through to me.
I work closely with the crew purser and all crew which signed on today, have received the information that an on board orientation and safety meeting will be held for them today. Participation is mandatory, so I have my list of names ready of who needs to attend.
Besides looking after new crew, today I also have two crew members who need to be sent home. This is due to disciplinary reasons and I need to make sure all the documentation is complete and that the evaluation report they get clearly states why they are being sent home, and that they cannot be re-hired.
Just a moment ago a crew member came to me, because one of his family members at home has passed away. Besides the emotional stress and painful experience, the crew member needs some help and guidance on how to go about leaving the ship, without actually breaking his contract.
Of course this is a big concern. I will need to work closely with the crew purser to arrange for flights and to get the crew member cleared by immigration. Depending on the crew members nationality, this can often be very challenging. People risk not being able to get home as quickly as they may need to because the country we are at does not allow the person to enter the country, go to the airport and fly home. This can be very upsetting and stressful for both the staff member and their families.
Besides this, the crew member also needs to know what he needs to do, in order to be able to return to the ship/cruise line. First the crew member will be signed off as terminating the contract and will be issued with a 6 month re-hire stop. Once the crew member submits the certified death certificate of the person that has passed away, we can arrange to have that re-hire stop removed and the crew member can return to work.
I am sure you understand, that dealing with crew members issues means that I have to be professional at all times and also make sure that information is kept confidential at all times. This is one of the key skills to my job and I think I am very good at it.
I hope you got an idea on what my position is all about and you had a good time spending it with me.
Marianne Ward, UK