A day in the life of a Pool Attendant
Buenas Dias! My name is Martín, and I am a Pool Attendant on-board this wonderful cruise ship. This is my first contract on-board, I am now half way through so another 5 months to go.
The first 3 months were really hard, working 7 days a week, long hours and no days off, however now I am used to the schedules and have learned from my co-workers on how important it is to take naps during the day.
I am one of 5 pool attendants on-board and our job is to prepare all the open decks, mainly the pool decks, every morning for the guests.
We work in shifts and the morning shift starts at 4:00am. During the night, the team from the Deck Department has cleaned the decks, drained and cleaned all the pools and also refilled them with salt water.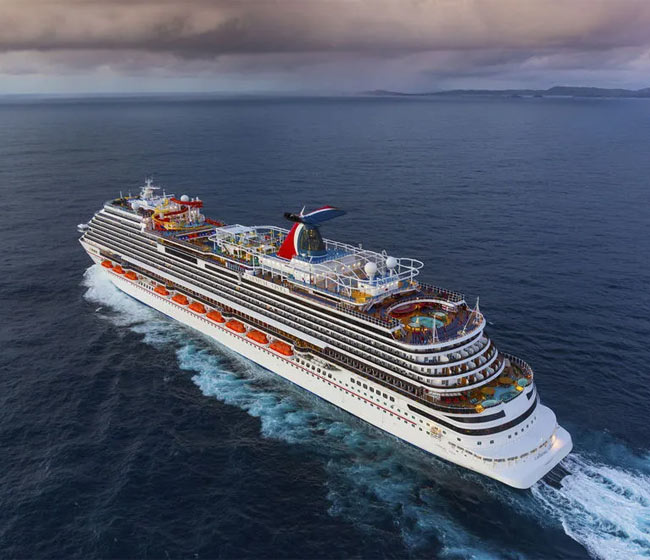 Our job is to prepare everything for the new day. The first thing, before going to the pool area that I am assigned to, is to go to the laundry and pick up fresh, clean beach towels. On the decks are several wooden boxes, for new and used bath towels. For whatever reason guests often throw their garbage into the boxes which I sometimes wonder if they just do not read the signs or if it is laziness or to give us, the crew on-board, a hard time.
After cleaning and stocking up the "New towel box", I empty the "Used Towel Box" and put the used beach towels into my trolley to return to the laundry later.
Now it is time to set up the deck lounge chairs. We need to collect the chairs from where they are stored overnight and take them to each area. We have a detailed plan on how many lounge chairs need to go on each part of the deck, around the pool. We even have to make sure that they are all in line and so we do this by using a thin rope, with set parameters.
And while we put the last chairs in place, putting the cushions on the teak chairs in the VIP area, the first guests arrive.
It goes without question, that they reserve the best and most demanded chairs. And we have to remove the towels again, in order to provide a "first come, first serve" base service.
I will go on my break now, and will take you along for my second shift, another day.
See you soon,
Martín Álvarez, Argentina