A day in the life of a Slot Machine Technician
Well, we actually should call this article "A night in the life of a Slot Machine Technician". Yes, you guessed right, I work in the Casino and therefore most of the time at night.
My name is Andrew Right but everyone calls me Andy and I am from the UK. My job is that of a technician and I am specially trained in slot machines. I had been working in casinos on land, prior to getting to this job on board this cruise ship.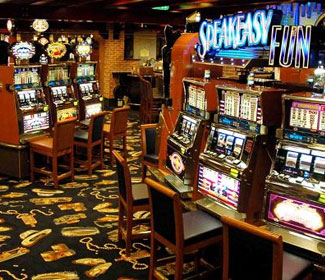 As this is a small ship with only 800 guests, I am the only slot technician on board. On some of the larger ships they would have more of us. As it is only me, I need to be pretty good to be able to manage everything. Of course, there is also the Casino Manager, her Assistant and the Pit Boss who also knows something about slot machines and could fix small problems but I am the main one.
I am responsible for doing small repairs and resetting the machines after a jackpot win. The payout and re-filling of the machine with coins is done often together with a Dealer or the casino management. Behind the cashiers cage there is not only an office but also a little room, which is where my repair shop is. When we have machines that need bigger repairs carried out on them, I move them to an area so that I am able to work in peace and quiet and not be in the guests way.
Oh, here come the first few guests through the door, we are ready, and I have that feeling that tonight will be busy. We had some pretty rough seas this morning before coming into port, and the machines get more and more sensitive. Look, over there, the waitress is waiving at us. A guest has told her, that the machine is not working. Let's go have a look, and remember, even we are technicians, it is also our job to make sure everyone has a good time and wants to come back.
My keys to open the machine are always with me and I guard them with my life. Something seems to be jammed in the slot, so we go and look at it from the other side. Here is the culprit, a piece of paper was jammed in there, that was an easy one!
The machine is good to go, and of course I give the guest their coin back that they had put in so that they can have another go.
Over there the Casino Manager is giving us a sign, there is another machine, in the 5th row, number 2 that seems to be having problems. Here you can see right away, one of the lights inside has burned out. No worries, this can be fixed in a matter of minutes. I just need to go an get a spare from my office and it will be back working. Tonight is going to be a busy night as I thought so I must now say goodbye and maybe I'll see you again if you come back another day.
Bye
Andrew Wright, UK