A good photo could increase your chances
Having a photo on your Resume is seen by many recruiters as a positive thing.
Recruiters are by law in most countries forbidden to explicitly ask for photographs unless the job is directly linked with the look of the applicant e.g. models, performers,etc.
It is the first opportunity that a recruiter has to form an idea of you before he/she decides to invite you for an interview.
This is why choosing the right photo is so important. Following these simple rules you can enhance your application: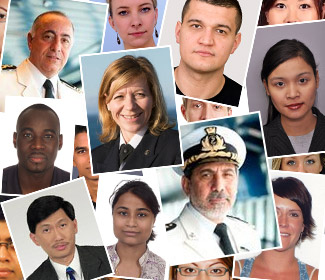 Show your face
Choose a passport type photo. Head and shoulders view and with the camera on the level of your eyes.
You don't have to be too serious - a smile will in fact create positive emotion in the person checking your resume and will also make you look more amiable. However, don't overdo the smile as showing too much teeth might leave the impression that your are not serious and reliable enough.
Make sure the photo is only of you and not one from a family wedding or party where you are stood in a group.
No smartphones
High quality photos are key. Any odd picture you snapped with your phone the previous night when you were out is only suitable for your social media pages. If you don't have the condition for a high quality picture at home, go to a professional studio, it won't cost a lot and the results will certainly be worth it.
Dress to impress
Only choose smart clothes for your resume picture.
Your photo should show the employer what you would look like in a professional environment, so don't pick a photo you will share with friends in order to show them how good you are at windsurfing or rock-climbing.
You may consider using a photograph of yourself wearing a uniform. A picture of an officer always looks more prfessional in a uniform than without it.
Forget about accessories
Under no circumstances should you put in your Resume a photo where you wear a hat (unless it forms a part of the uniform) or sunglasses. The employer wants to see you, not your awesome Gucci glasses.
More ino about a good profile photo