Alteza Cruises - New Cruise Line from Argentina
Alteza Cruises, a new cruise line based in Argentina, will start its operation in February 2018.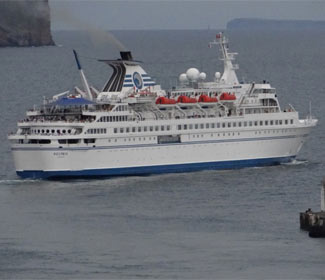 Deployment includes mini cruises in Argentina and Uruguay, as well as cruises visiting Brazil, Patagonia Argentina, Ushuaia, Southern Chile and Antarctica.
Alteza's first vessel Delphin previously sailed for Passat Cruises, catering to the German market.
Update (February 2018):
Alteza Cruises will apparently not begin cruise service from Argentina this month.
After announcing start up plans with two different ships, two different planned launch dates and a changing itinerary offering, the company has shut down its social media, disappeared from port berth bookings, and has not returned requests for additional information.