Azamara Club Cruises
Azamara Club Cruises is an upmarket cruise experience which prides itself on being a destination-immersive cruise line for guests who want to not only see the places and cultures they visit, but also to live them. Azamara was launched in 2007 and is owned by Royal Caribbean International.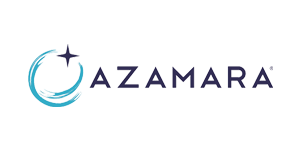 Azamara consists of two intimate ships, Azamara Journey and Azamara Quest. Each ship can carry 694 guests to discover the hidden corners of the world that larger cruise ships simply cannot reach. They offer a boutique European hotel ambience with extraordinary service (butler service is provided in every suite), fine wines and cuisines, wonderful vitality and enrichment opportunities, a truly immersive shore excursion experience and a full entertainment programme.
Azamara cruises to exciting destinations such as Asia, the Caribbean, Europe, Mexico, Panama Canal, and South America. The company is focused on providing cruises with longer port stays, including overnight and late-night stays. This strategy has been developed to allow guests the opportunity to visit exciting destinations at a more leisurely pace.
Jobs Opportunities at Azamara Club Cruises
Azamara and Royal Caribbean Cruises have exciting career opportunities with an ocean view in the land-based offices in Miami and on board their luxury ships. They are looking for people with a passion for excellence, an abundance of energy and great ambition for a rewarding career.
They want crew that will delight their guests at every opportunity as they aim to be the world's most up-market cruise line. Suitable job roles may be offered in departments such as food and beverage, entertainment, facilities, financial services, guest services, housekeeping, and hotel services.
There is plenty of opportunity for recognition and career advancement and they strongly believe in promotion from within through career advancement programmes. In the last year alone they celebrated over 500 promotions within the company.
Contact Details
Azamara Club Cruises
HR Department
1080 Caribbean Way
Miami, FL 33132
Email: cruiseshipjobs@rccl.com
Related Links