Azamara Club Cruises
Azamara Club Cruises previously known as Azamara Cruises was originally launched in 2007.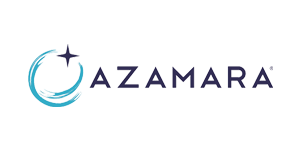 It is owned by Royal Caribbean International alongside its other major brands Celebrity Cruises, Pullmantur and TUI Cruises under a joint venture.
In 2009 the company was rebranded from Azamara Cruises to Azamara Club Cruises, with a new tag line "You'll love where we take you". It distinguishes itself as a cruise line operator that is able to visit unique destinations and offer exciting shore excursions to its guests.
The company likes to coin the term Azamara "as a star on the blue sea". There are actually two stars on the blue sea, with the duo of Azamara Journey and sister ship Azamara Quest. Its customers are mainly from the North American, German and United Kingdom markets.
Azamara has recently upgraded its ships with the installation of European luxury fittings throughout. The company is positioned in the upmarket cruise segment as a "boutique cruise line of distinction". Whilst onboard, guests are provided with a butler service, a choice of specialty restaurants to dine at, and a host of health and wellness programs and daily activities to participate in.
Azamara cruises to exciting destinations such as Asia, Caribbean, Europe, Mexico, Panama Canal, and South America. The company is currently focused on providing cruises with longer port stays, including overnight and late night ones. This strategy has been developed to allow guests the opportunity to visit exciting destinations on offer at a more leisurely pace.
Jobs Opportunities at Azamara Club Cruises
Prospective employees looking to secure an onboard job with Azamara Club cruises should be mindful that the company has a focus on providing excellent amenities and a high level of personalized service to its customers. Suitable job roles may be offered in departments such as food and beverage, entertainment, facilities, financial services, guest services, housekeeping, and hotel services.
Azamara Club Cruises share the Human Resources with Celebrity Cruises.
Contact Details
Azamara Club Cruises
HR Department
1080 Caribbean Way
Miami, FL 33132
Related Links