How to Become a Casino Croupier on a Cruise Ship
The first Ship I worked on was called the Vista Fjord which back in 1997 was owned by the Cunard line. My position on the ship was as a casino dealer.
I started out my casino career in London 4 years previously by attending a croupier training program. The training course was an intensive 6 week course learning roulette. During my time on the course, various casino recruiting managers would visit us for a chat and to see what progress we were making. Finally on the final day of the course I was offered a position in London at the Golden Nugget casino.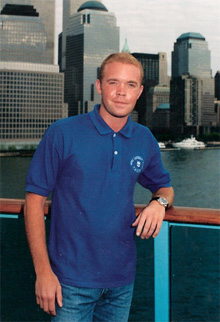 During my employment at the Golden Nuggett I made friends with a lot of people who had worked as casino dealers on the cruise ships. The more stories I heard about the countries visited and the adventures to be had, the more determined I became to experience it for myself.
I did a bit of research and sent off for a book that included a directory of all cruise ship contacts. I applied to about 15 different companies and received a reply from a company called Mayfair Maritime which ran a Casino Concession on board the Vistafjord.
I firstly had to complete a test to see if I had the right peronality and attitude to live amongst a floating community and then had a table to test so that the company could see that my skills were up to scratch.
I didn't hear anything for a few weeks, then out of the blue I received a phone call telling me that I had been offered the position. I was ecstatic.
Once I received my letter of employment the next stage was to get my medical check done. The medical check is a very basic check and is hard to fail.
The next stage was then to obtain my C1D visa which allows you to travel through the United States for work purposes. Once I had visited the American Embassy in London bringing with me my letter of employment (you won't get a visa without one of these) I was ready for my adventure.
My First Job Onboard a Ship
Two weeks later I landed at Athens Airport and jumped in a taxi to the main port of Piraeus.
My first impressions on seeing the ship was that it was huge! It only actually held about seven hundred passengers compared to the three and a half thousand on todays superliners but nonetheless it was still enormous.
It was quite daunting knowing that you are going to be spending the next 6 months living in one of these vessels with people you don't know.
My fears soon disappeared once I got on the ship. The crew were friendly and everyone was very helpful. I needed quite a bit of help in my first week as I kept getting lost! It's hard enough to learn your away around the passenger areas but the crew areas are even harder!
Local licensing regulations in most countries forbid a Cruise ship from opening it's shops or casino when the ship is in port.
For this reason the casino and shop staff get quite a lot of free time. I was also quite lucky with respect to my job. The passengers on this ship were quite elderley and would all be in bed at about 1 o'clock in the morning, so after spending all day ashore I would only work approx 6 hours a night.
I trvelled to the Greek Islands, the Baleric islands all over the Med in fact and then down to Barbados and then Miami.
One of the officers once said to me "If I could come back as anything I wanted in my next life it would be a cat or a casino dealer."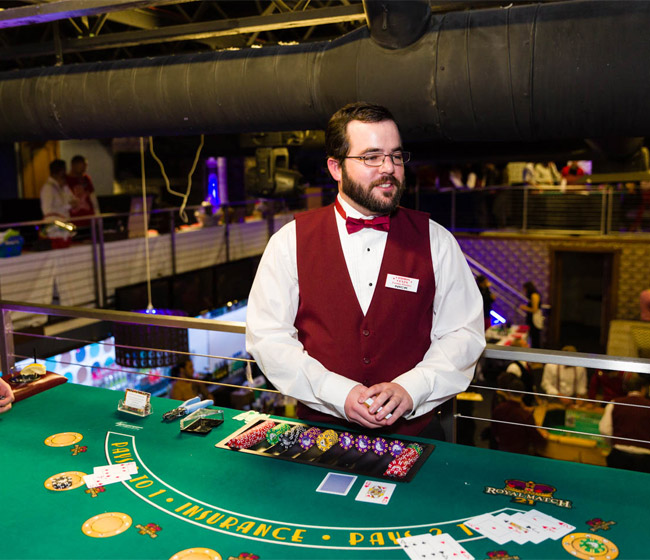 Working for Royal Caribbean
The next ship I worked on was with Royal Caribbean and was called the Monarch of the Seas. I thought the Vistafjord looked huge but this was twice the size! It took me 2 weeks to find my way around this time!
Generally the passengers on Royal Caribbean Ships are young to middle age so the nights worked grew longer and my hours increased. However if we were in port we still had the day to ourselves. I made the most of this by scuba diving, sunbathing or fishing and drinking the odd cold beer or three.
When the ship is at sea expect to work at least a 12 hour day which if doing a trans atlantic crossing can be up to 10 days in a row but your port days more than make up for this.
I spent the next few years visiting new countries, seeing beautiful beaches, cities and sights and making new friends with fellow employees of Royal Caribbean and had the time of my life and can honestly say that you shouldn't think about it you should do it.
How to Become a Casino Dealer
If you are serious about becoming a casino dealer, a slot technician or casino cashier, do a gaming course (that you can now study at some colleges) get at least 1 years experience within a casino and enrol with an agency as soon as you start your new career. It can take this long to move to the top of the queue so sign up with the agency even if you have only just started your new job.
If you follow these steps you won't go far wrong.