Costa Cruises
September, 13 2010
3 min read
Costa Cruises is part of the Costa Crociere S.p.A group, a well established tourist operator based in Genoa. In turn, the Costa Crociere S.p.A group is part of Carnival Corporation, one of the largest cruise operators in the world.
The company specializes in providing Italian style cruising for holiday vacationers including families and couples.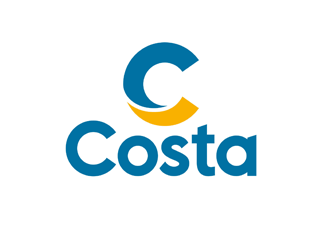 It has 15 ships in its fleet, all with their distinguishable yellow and blue logo on the ships' funnels. Its fleet range from the small and intimate, to larger and more spectacular ships. One of its ships the Costa Luminosa, is known as the "ship of light, full of charm", whilst another the Costa Serena lays claim to being the "ship of the gods".
The ships offer state of the art technology, as well as unique décor in an elegant Italian baroque and neoclassical style. Renowned architects and designers that include the likes of Guido Canali, Pierluigi Cerri, and Joseph Farcus have played an instrumental role in the design of its ships.
The Costa Cruises vacation packages cover around 250 travel destinations each year. Ports of call are made to the Western and Eastern Mediterranean, Norwegian Fjords, Baltic, Western and Eastern Caribbean, Red and Arabic Sea, Atlantic, Pacific and Indian Ocean.
Costa Cruises also specialize in providing wellness cruises to its passengers. Holiday makers can choose from a selection of therapies including Ayurvedic rituals, therapeutic massage, and body and face massage, in order to enjoy the pleasures of the Samsara world. For the active minded, the ships are well equipped with good gym facilities.
Family groups will enjoy the special children's programs onboard the ships. The kids will have fun meeting "Squok" - Costa's friendly half-shark half-dolphin mascot.
Jobs at Costa Cruises
Job seekers will need to be in tune with Costa's "Dedication with a smile at your service" motto and candidates who speak a foreign language would be highly regarded. Possible job opportunities may be found on deck, in the engine and hotel areas.
Contact Details:
Costa Cruise Lines
Human Resources
200 South Park Rd, Ste 200
Hollywood, FL 33021
Tel: +1-954-266-5645
Fax. +1-954-266-5880
Email: jobs@us.costa.it
Related Links: