Applying Online for Cruise Ship Jobs
The technology of online applications has made it easier to apply for cruise ship jobs. Unfortunately, this has resulted in an increase of the number of jobseekers for those same job postings, making the competition to get a job on a cruise ship challenging. Consequently, applicants complain that they aren't getting any responses. How do you make your application stand out when applying online for cruise ship jobs?
Only Apply for Cruise Ship Jobs that Suit You
If you're not a strong match for the listing, it may not be worth your time to apply. Most of the large cruise lines use an applicant tracking system (ATS) to screen candidates for job opportunities. Recruiters will not waste their time reviewing applications and resumes that don't have the key skills and experiences that are detailed in their cruise ship job description.
If you are not sure of what cruise ship jobs that you are best suited for, you need to do some homework and read through the requirements of the jobs you are most interested in. Alternatively, you could visit our sister site, Cruise Job Help for personal advice on which jobs you should apply for and other questions you may have.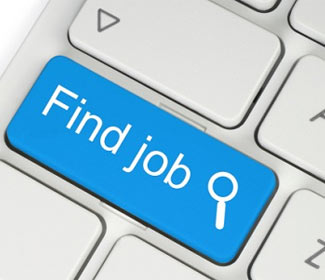 Using Keywords in Your Online Application
Once you understand which cruise ship jobs you are best suited to, then it's time to apply. Whether you are copying and pasting your resume or you're filling out blank fields of the online application, make sure you are using the keywords that are used in the cruise line's job description.
Automated tracking systems screen resumes and online application for keywords. If the job listing asks for an applicant who has "cash handling experience", make sure you have the words, "cash handling experience". Likewise, if the listing says they are seeking "dynamic and energetic" individuals, you should have "dynamic and energetic" somewhere on your resume.
Attention to Detail for Online Applications
Online application forms typically ask for your contact information, work history and education. Whether you are applying directly through a cruise line's employment site, an authorized hiring partner or a job board like All Cruise Jobs, you need to have your resume ready to access. You may be asked to attach your resume or complete an online application form.
If you must write your past experience in blank fields of an online application, be extra careful. This could introduce spelling and grammar mistakes. Cutting and pasting from your resume or LinkedIn profile onto an application form reduces the chance of errors (considering that those sources are also free from mistakes).