Cunard Line
September, 13 2010
3 min read
The Cunard Line is a famous cruise line operator based in Southampton, England that had its origins as a shipping company.
It has been in operation since 1840 and this year will mark the 170th anniversary of Cunard Line. In 1998 the cruise operator was acquired by Carnival Corporation, with Carnival UK overseeing the operations of Cunard Line.
Traveling on a Cunard Line cruise ship is done in the classic British tradition of sophistication and style. The company describes travelling on its ships as an experience of the "pleasures of a golden era".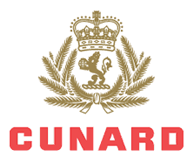 It's fleet of majestic ships include the famous Queen Mary 2 and Queen Victoria. It's third ship the Queen Elizabeth, named in a ceremony by Her Majesty The Queen, was delivered in October 2010.
Cunard cruises provide quality and value for the cruise connoisseur. The company offers a style of luxurious cruising that provides a high level of amenities on board across the areas of accommodation, food, service and entertainment.
Elegance and style is evident in the tasteful décor on board its ships. Passengers will also find exquisite artwork dotted throughout its ships. The ships are also graced by the presence of a famous celebrity or two. Celebrity chef Todd English runs his popular restaurant on Queen Mary 2.
Cunard Line ships are well known for their regular Trans-Atlantic crossings and special round the world cruises. Other destinations include the Mediterranean, Caribbean, Northern Europe, United Kingdom, Scandinavia, Canaries, USA and Canada.
The company has a well earned reputation in the travel industry, acknowledged by the multiple awards that it has won over the years. It has won the Luxury Travel Magazine Gold List Awards for Best Luxury Cruise Ship (large), and the Beyond Travel Magazine 2010 Readers' Choice Awards for Favorite Luxury Cruise line.
Jobs at Cunard Line
Prospective employees may find suitable jobs in the Galley, Hotel Management, or Restaurants area. A strong of command of English would be an asset if seeking a service oriented job.
Staff members who are appointed to hotel service positions will undergo training at the White Star Academy. The White Star Service Programme will equip staff with the necessary skills to deliver high standards of service to guests.
Contact Details
HR Recruitment Team
Carnival House - 4 Pacific West
100 Harbour Parade,
Southampton
SO15 1ST
United Kingdom
Hotel & Entertainments: hotel.recruitment@carnivalukgroup.com
Medical: medical.recruitment@carnivalukgroup.com
Cadets: cadet.recruitment@carnivalukgroup.com
Related Links