Deck & Engine Jobs
Visit All Cruise Jobs for latest Deck & Engine job vacancies on-board cruise ships. A selection of most recent Deck & Engine jobs is below: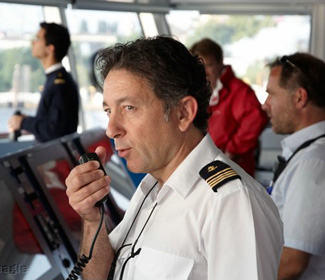 Good afternoon, I am seeking for a European AB who is presently interested to join a vessel of a German client. If you have previous experience on board as AB and hold thAble Seafarerer Deck Certifi...

April 2, 2020 | Lighthaus-Marine

A Technical Communications Officer is required to join a luxury cruise company. The successful candidate is in charge of the ship's communication, electric computer systems and&nbsp...

April 2, 2020 | Windstar Cruises

We are looking for Varnishers for Celebrity Cruises. Celebrity Cruises places the highest value on the environment, and all employees shall do the same. Those assigned tthis position shall work wit...

April 1, 2020 | V.Hospitality

We are looking for people who have recent experience of working in teamwork in: Police, military, security department, fire department or ship safety. This role will fos on security onboard and sa...

March 30, 2020 | V.Hospitality

AIDA is one of the most innovative and successful cruise companies in the world. Our fleet will continue to grow in the coming years. Specialists and executive staff membs have first-rate career opp...

March 28, 2020 | AIDA Cruises

We currently have numerous openings for AB's based in the UK to join a Pax Ro ro company on a permanent contract, The rotations are time for time and paid leave. Mu have a valid AB's tic...

March 28, 2020 | Excite Recruitment

JOB POURPOSE In compliance with the company's policies, local legislation and International Maritime Law, the Captain oversees all operations aboard the vessel incding: navigation, safety and...

March 27, 2020 | MSC Cruises
Find more Deck & Engine jobs on All Cruise Jobs.