Deck & Engine Jobs
Visit All Cruise Jobs for latest Deck & Engine job vacancies on-board cruise ships. A selection of most recent Deck & Engine jobs is below: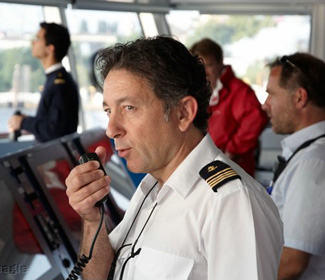 The Security Team is responsible for implementing and enforcing the ship's security policies in areas including the decks, gangway, and superstructures. Members of thiseam are tasked to preserve t...

January 25, 2020 | Pullmantur Cruises

JOB POURPOSE Under the direction of the Captain, the Staff Captain is a senior officer in charge of the smooth operation of the ship, the coordination of all departmentssquo; activities, welfare an...

January 23, 2020 | MSC Cruises

Staff Captain (Cruise) – Worldwide - German Speaking Navis Consulting are currently looking for an exceptional Staff Captain to join our client's fleet of Crse Vessels on a permanent ba...

January 23, 2020 | Navis Consulting

This team is responsible for the maintenance and conservation of the ship's decks and superstructures. The primary duty is to aid the watchkeeping team in keeping a safe okout and to report all sigh...

January 23, 2020 | Royal Caribbean International

Assistant Carpenters are responsible for all carpet and wallpaper installation; woodwork building and repair; and other general carpentry work in all crew, guest, and pubc areas on board. He/she rep...

January 23, 2020 | Royal Caribbean International

It is with exceptional privilege that V. Group announces their partnership with 'REV Ocean'. Our client is proudly at the forefront of some of the most gund-breaking developments in...

January 22, 2020 | V.Ships Leisure Monaco

Security Guard Supervisors preserve the safety of the vessel, guests, and the crew. He/she supervises and controls ship entry; completes safety rounds around the ship; anconducts security inspection...

January 22, 2020 | Royal Caribbean International
Find more Deck & Engine jobs on All Cruise Jobs.