Deck & Engine Jobs
Visit All Cruise Jobs for latest Deck & Engine job vacancies on-board cruise ships. A selection of most recent Deck & Engine jobs is below: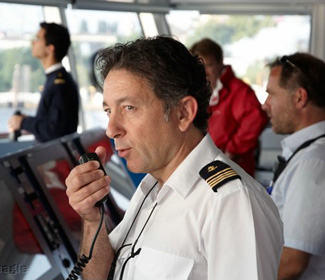 JOB PURPOSE The First Officer is in charge of ship navigation. He/she must ensure safe conduction of Navigation and Manoeuvrings Operations during a watch. KEY RESPONSILITIES Makes daily stabil...

June 9, 2023 | MSC Cruises

JOB PURPOSE The Second Officer performs his assigned bridge watch-standing and navigational duties. KEY RESPONSIBILITIES Executes the correct performance of his assied bridge watch-standing and...

June 9, 2023 | MSC Cruises

Who we are Looking for a career in an international environment rich in cultural diversity that is positive, friendly, and welcoming? You have come to the right place. Ware a respected and valued d...

June 9, 2023 | Costa Crociere

Department: MedicalEmployment Type: Fixed Term ContractReporting To: Hotel General ManagerDescriptionPrincess sails the world connecting guests to what matters most – tir loved ones, destinations ...

June 6, 2023 | Princess Cruises

Job ID: 16465 Rank: 2nd Officer ...

June 6, 2023 | V.Ships Leisure

Faststream is recruiting for a Safety Officer to join a cutting-edge premium luxury cruise line with an immediate start.Faststream is recruiting for a Safety Officer to jn a cutting-edge premium lux...

June 6, 2023 | Faststream Recruitment

Windstar Cruises are looking for a Captain to join our fleet The vessel is maintained in a seaworthy condition at all times. The safe conduct of navigation. The safmanning of the vessel. The i...

June 5, 2023 | Viking Crew
Find more Deck & Engine jobs on All Cruise Jobs.