Deck & Engine Jobs
Visit All Cruise Jobs for latest Deck & Engine job vacancies on-board cruise ships. A selection of most recent Deck & Engine jobs is below: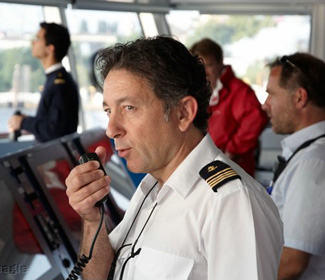 Security Guard - $ Competitive salary per month on board ARM is seeking candidates for Security Guard positions on board some of the most prestigious cruise ships avelling the world. Whilst ...

July 18, 2019 | ARM Marine & Shipping

European Masters required with Ro-Ro Pax experience & Italian Language knowledge/Certificate Job's description: Ship flag: Italian Ship's pticulars: RoPax // 2150 pax....

July 17, 2019 | Simmit MPwr Ltd.

The company… We are currently working with one of the world's leading, global Cruise companies, who have active needs for a Chief Officer to join their team. Thiis to work on the smallest v...

July 16, 2019 | Faststream Recruitment

Officer MUST be in possession of Chief Officer's License Officer MUST have the Crowd & Crisis Management course certificate Ensure and promote compliance with Comny´s Environmental Man...

July 16, 2019 | Bernhard Schulte Cruise Services

Purpose of Position The Corporate Captain (CCT) is in charge of all nautical operations within one or two Operation Area(s) covering three to eight ships, and is an inteal part of the core manageme...

July 15, 2019 | Viking Cruises

Vesse type: River cruise ship ZWECK DER STELLE Sichere Schiffsführung unter Einhaltung aller geseztlichen Vorschriften mit dafür zu sorgen, dass die G&aumlte sich wohl fühlen und...

July 12, 2019 | Viking Cruises

JOB POURPOSE The Environmental Officer makes certain the application of all procedures to prevent pollution are understood and carried out by the crew and ensures full cpliance with MARPOL regulati...

July 12, 2019 | MSC Cruises
Find more Deck & Engine jobs on All Cruise Jobs.