Elite Cruises Launching a New Cruise Line in China
Elite Cruises plan to start a brand new service from Qingdao, China, by the end of 2018.
The new cruise line will have luxury and expedition ships in its fleet. A second-hand vessel currently owned by one of the major cruise lines has been identified for purchase, followed by two more similar ships. However, the company eventually plans to have new vessels built localy in China.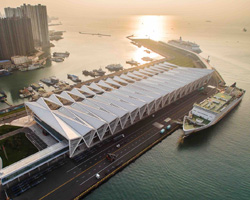 Elite was registered in Singapore in 2016 for for the purpose of cruise-ship building and cruise operations management.
Plans are centered around Qingdao, where the company plans to open a headquarters and operators center, as well as a crew training school.