Cruise Ship Jobs for Graduates
A lot of jobs on offer in the marketplace today require applicants of a graduate standing.
As well as the obvious intelligence factor, an employer will see a graduate as someone who is determined, prepared to make sacrifices and has long term goals and will show a good degree of commitment to their career.
These are excellent attributes if you are looking for a lifetime career in your chosen field working in a town or city.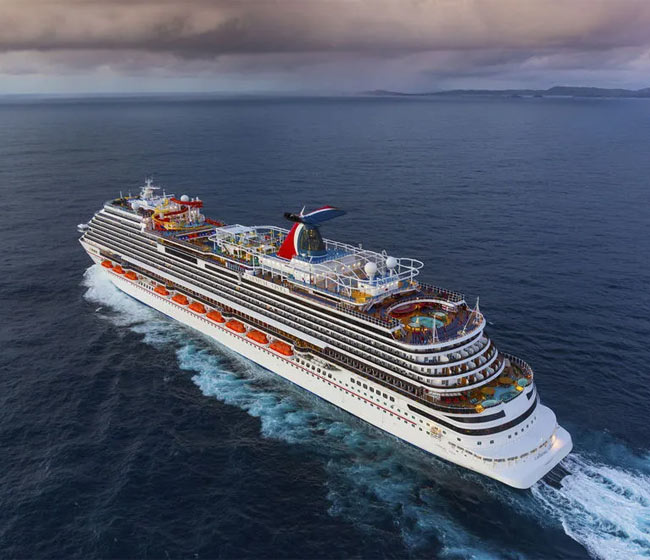 Cruise Ship Jobs Are a Whole Different Ball Game
Cruise ships are basically floating hotels. Hotels are part of the hospitality industry. The hospitality industry is a service industry that requires its workers to provide a good service. To provide a good service you need to have a good personality and a positive helpful attitude.
There are no real advantages of being a university graduate over someone who hasn't done a degree unless your degree is within the hospitality industry (more of which I will talk about later).
The way an employer or recruitment agency like ourselves will view you as a prospective employee of their company, will firstly come down to experience in your chosen field. Secondly it will then depend on picking the right applicant who wants to make a career of working on cruise ships.
Graduates Leave Earlier
Most cruise ship jobs last on average 4 years for staff and crew, while tending to be full time careers for the officers who have undergone long and strenuous training.
The fact that you have gone to university and devoted a few years of your life to achieving a degree for example, in business, will not make you an ideal candidate for a cruise ship job. This is because we know you will have a short shelf life. You do not want a big gap on your resume that has no relevance to your career when you finally find the job you spent many years studying for.
In my experience with the Mermaid Group we have found that graduates tend to only complete one maybe two contracts as they don't want this gap in their resume.
This is not ideal as the employers' costs involved in obtaining documentation, travel, accommodation and training are very high for each new applicant so it is in the employers' interest to keep someone in the job for as long as possible.
Graduate Degree in Hospitality
If you have a hospitality related degree then a cruise ship would be an excellent place to start a career.
As mentioned earlier, a university degree shows determination and commitment, this is ideally what all employers are looking for and a hospitality based degree is the only one that will give you an advantage and provide you with a management position on cruise ships.
All cruise ships have Hotel Managers, Food and Beverage Managers, Housekeeping Managers, Cruise Directors and Chief Pursers.
A lot of the people in these positions have worked their way up from the bottom but we are increasingly seeing more and more job specifications from clients requesting graduates for these roles.
They are all senior positions carrying a lot of responsibility and requiring a lot of commitment. To reflect this, privileges and remuneration are very good and get better to encourage you to continue with your career.
So if you are looking for a long career on cruise ships and wish to go to university then a hospitality based degree is the one to go for.