Hapag Lloyd Cruise Lines
Hapag Lloyd Cruise Lines offer worldwide luxury cruises and expeditions on board their fleet of 4* and 5* ships.
In 1998 Hapag Lloyd was integrated in to TUI AG, Hanover, Germany.
Their current Fleet consists of the following ships:
MS Europa
A beautifully appointed, 5* ship which carries a maximum of 408 passengers per voyage.
They offer event, family, gourmet golf and music themed cruises world wide.
Destinations include Pacific, South Seas, South East Asia, East Asia, Indian Ocean, Middle East, Mediterranean Sea, Atlantic, Western Europe, Baltic Sea and the North Sea.
MS Europa 2
Launched in May 2013, this ship offers passengers a modern and casual cruise experience, with excellent dining, service and entertainment.
With a maximum of 516 passengers, they guarantee exclusiveness and relaxation especially due to the passenger/crew ratio.
Voyages include: Western and Eastern Mediterranean, Arabian Peninsula and Asia.
MS Hanseatic Nature
The MS Hanseatic Nature set sail for the first time in May 2019. Two more Hanseatic ships are due to launch soon - MS Hanseatic Inspiration in October 2019 and MS Hanseatic Spirit in 2021. These ships will have more open deck space than any other expedition ships and feature glass balconies. The new expedition class aims to set standards in variety, comfort and personal space.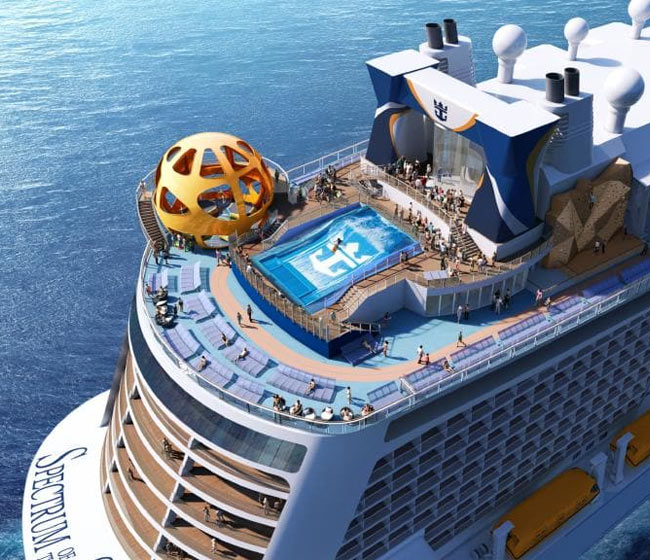 Employment Opportunities
They pride themselves on the 5* luxury service they provide for their passengers, and therefore require highly trained, motivated employees to work on board their ships.
They fly under the German flag and employees are required to be German speaking. The Hanseatic Nature and Spirit are German speaking only. The Hanseatic Inspiration will be international and all cruises will be conduction in English and German.
Contact Details
Hapag Lloyd Cruise Lines
Hapag - Lloyd Agballindamm 25D
20095 Hamburg
Germany
Tel: +49 40 3001-0
Related Links