Holland America Line
September, 13 2010
2 min read
The Holland America Line was originally founded as the Netherlands-America Steamship Company (NASM) in 1873. It is headquartered in Seattle.
In 1989 the company was acquired by Carnival Corporation. Since then it has continued to expand and now operates a fleet of 15 ships across the Statendam, Rotterdam, and Vista classes.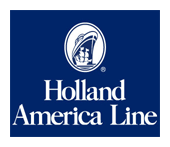 It is acknowledged as one of the highest rated cruise lines in the world, and has received many accolades. Condé Nast Traveler Readers' Choice Awards acknowledged it as the highest-rated premium cruise line. Travel + Leisure World's Best Awards has also placed it amongst one of the highest rated cruise lines.
The company makes approximately 500 sailings a year to many exciting destinations. These destinations include the Caribbean, Bermuda, Alaska, Europe, Mexico, South America, Canada/New England, Europe, the Panama Canal, Australia, New Zealand and Asia. It also offers unique itineraries to the Amazon, Antarctica and round the world Grand Voyages. Its itineraries range from two to over one hundred days.
The Holland America Line takes prides in providing "Signature of Excellence" customer service. Over the years, it has invested $425 million to upgrade its fleet of ships in accordance with its "Signature of Excellence". The upgrade included the installation of new Staterooms, bars and nightclubs, resort pools, and restaurants. The dining options offered usually include a flexible "As You Wish" dining with open seating.
Activities on board the ship for passengers are diverse, ranging from fitness activities to cooking demonstrations. The Culinary Arts Center program provides guests with the opportunity to watch entertaining, cooking demonstrations and to learn from skilled culinary staff members.
Jobs at Holland America
Job opportunities may be available in the deck and engine areas, entertainment, medical operations, gift shops, photography, hotel, casino or beauty salon/spa areas. Candidates who secure a position with the company will have access to good medical and travel benefits, and training opportunities.
Contact Details
Holland America Line
300 Elliott Ave West
Seattle, WA 98119
USA
Related Links: