Internet access for employees onboard a cruise ship
Before you start your new career at sea away from family and friends, set yourself up with an internet email or 'webmail' account such as Windows Live Hotmail or Yahoo! Mail. This will be the easiest way to access your email and keep yourself connected back home as you travel abroad.
Depending on the cruise line and the ship where you will be employed, internet access for employees can vary from in-cabin access to crew internet cafés, as with Norwegian Cruise Lines (NCL). Onboard many of their ships, NCL offers internet cafés for crew members at a cost of only .10 cents per minute as opposed to guests onboard who will be charged .75 cents per minute.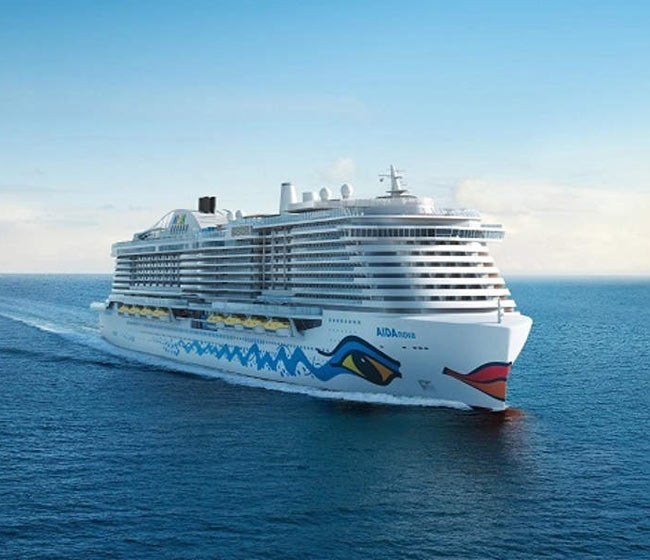 Several Royal Caribbean ships have wireless internet (Wi-Fi) access throughout including the Freedom, Liberty, Independence of the Seas, and Radiance of the Seas. In fact, all 830 crew members onboard the Radiance of the Seas have convenient internet access directly in their cabins through the use of IBM NetVista Internet Appliances.
Guests of the Radiance of the Seas that choose to use their own laptops will be charged .65 cents per minute to connect to the internet; regrettably, we are unable to confirm what crew members would be charged. Upscale Crystal Cruises also offers internet access from the crew cabins but, if there is a cost involved, it's not likely to be specified until you've received a contract offer.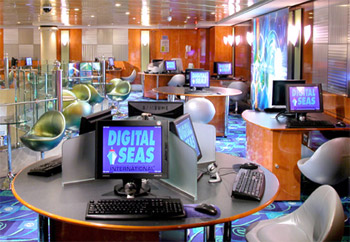 If you're using one of the ship's computers to access the internet, there will most likely be security restrictions in place that may hinder your internet activity; if you have your own laptop, you shouldn't encounter this problem. Ultimately, the easiest way to check your email may be at an internet café in a port of call. Many such cafés offer special rates for cruise ship members so be sure to ask and take advantage of these discounts; if you're not sure, ask fellow crew members for recommendations. Hourly rates versus by the minute rates may be considerably cheaper.
If you're paying for your internet time, try to avoid uploading photos as this could be a costly error you only make once; but if you must upload, reduce the pixel size using photo editing software before you do so. And in the name of saving time if you have your own laptop: log on, download your email, then log off – this way you can take your time while answering. These unsent messages will sit in your outbox until you log on next time, or simply log on again quickly to send them right away.