Office Jobs in the Cruise Industry
If you prefer working onshore but would like to experience the benefit of cheap travelling on board cruise ships, onshore based office work might be a good way of doing so. These positions can be a good start if you would like to get an onboard position later.
Office based positions within the cruise industry are mainly found in the following departments: bookings, administration, information technology, sales, human resources, customer services and marketing.
Cruise industry office-based work requirements are generally the same as in other industries. Any experience from a similar position is always a plus.
Most cruise lines have headquarters in Florida, Los Angeles, New York, Seattle and some European cities as well. They also have branches in all major cities in North America, Western Europe and Asia.
Unlike onboard positions, onshore job salaries are subject to income tax.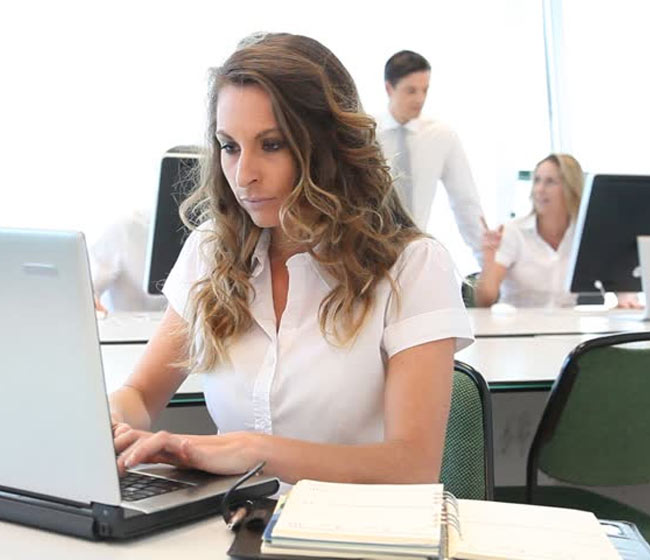 Land-based Office Positions
Office Staff
There is always a demand for clerical staff within the cruise industry in various departments including sales, finance, administration, customer services, etc. Knowledge of basic office skills is required, such as typing and computer literacy.
Most of these positions are at entry level but there is a possibility of promotion in most divisions. Salaries start at around $1200 per month.
Reservations Agents
Some customers who wish to buy tickets or holidays on cruise ships do so by contacting cruise lines directly. Reservations agents take care of holiday bookings for them. They must have a good telephone manner and be able to answer questions related to cruise lines and holidays. Previous experience in travel agencies would be an advantage.
Because most cruise holidays are sold through travel agencies, there aren't as many job opportunities in the reservations departments of cruise lines as one might expect. Many of these positions are part-time.
Sales Representatives
Sales representatives of cruise lines are responsible for good relationships with the travel agencies that sell most cruise holidays to customers.
Previous experience in the travel industry, customer services or sales is required. Salaries for these positions are often commission-based.
Marketing and Public Relations
Similar to marketing and public relations positions in other industries, employees are responsible for promoting their company to business partners and potential customers.
Marketing / PR positions include: Account Executive, Brand Manager, Digital and Social Marketer, PR and Communications Executive, Field Representative, Marketing Research Analyst, Media Specialist, Purchasing Agent, etc.
Education and previous experience in this field is usually required. Salaries start at around $2300 per month.
On-Board Positions
There are also lots of opportunities to find an office job on board a cruise ship. You will need previous experience in a similar role, and previous experience on board a cruise ship is always an advantage.
The kind of roles advertised include:
HR Manager, HR Coordinator, HR Director, First Purser, Chief Purser, Purchasing manager, Financial Controller, Financial Officer, Quality Management Assistant, Travel Concierge, Hotel Inventory Controller, Receptionist, Nigh Auditor, Data Analytics Manager.