Marella Cruises
Formally Thomson Cruises, Marella Cruises is a leading British cruise line operated by TUI UK, offering cruise holidays around Europe, the Caribbean, and Asia.
From Norway's fjords to the Caribbean's beaches, Marella Cruises sail to over 200 destinations. They offer the option of flying from 22 regional UK airports, or sailing from the UK. Their growing fleet covers off everything from family-friendly to adults-only ships – plus, they're All Inclusive as standard, with tips and service charges included.
TUI River Cruises explore Europe's waterways, stopping off at big cities and hidden gems along the way.
There are currently six ships in the fleet:
Marella Explorer 2 (adults only)
Marella Discovery 2
Marella Explorer
Marella Discovery
Marella Dream
Marella Celebration
Their ships offer state-of-the-art facilities like climbing walls and cinemas, along with cruise classics like first-class entertainment and sophisticated dining.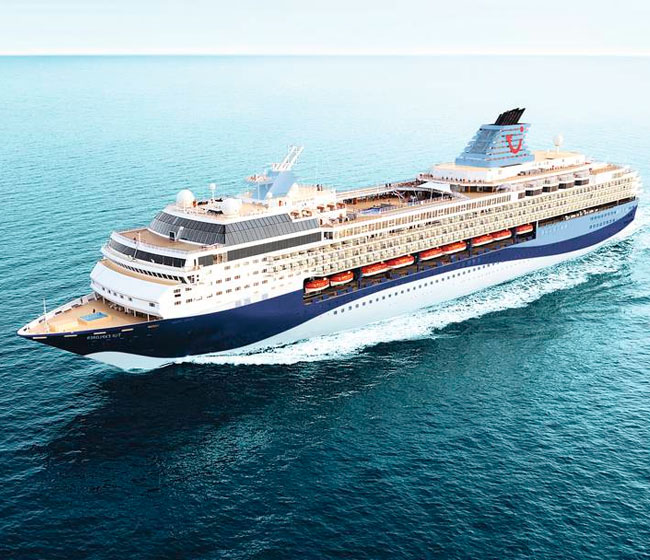 Jobs at Marella Cruises
TUI stands for Trusted – Unique – Inspiring. They want their staff to be themselves and be unique. They are a leading business within the tourism sector with diverse customers and over 67,000 employees. They embrace different continents and cultures and believe that travel broadens the mind. They are on a journey of development towards a more digital, connected and integrated future. They believe that differences drive innovation and they encourage an environment where diverse talent thrives.
Marella prides itself on providing exceptional, friendly service and they go the extra mile to make their customers feel at home. Customers rave about the warm welcome and great atmosphere on board. The six-strong fleet of ships takes over 300,000 customers to over 200 destinations each year.
For their cruise ships they do require all applicants to have previous experience in working on a Cruise Ship, in a 4 or 5* Hotel or in an Upscale Restaurant.
View jobs from Marella Cruises on All Cruise Jobs.
Viking Crew also recruit for positions on Marella's cruise ships.
Contact Details
Wigmore House
Wigmore Lane
Luton
Bedfordshire
LU2 9TN
United Kingdom
TUI UK Recruitment Telephone: 0800 169 5692