Cruise Career Day with MSC Cruises in Kraków/ Poland – 21st September 2019
Discover a world of opportunities …
… become a Master of the Seas with MSC Cruises
Building the future together!
MSC Cruises is the largest privately-owned cruise line worldwide and does currently operate Become part of the exciting MSC Cruises family in one of the on-board departments and sign up for our unique career day in Kraków/ Poland on 21st September 2018!
Slovakia-based recruitment agency backup jobs agency are looking to recruit candidates with good language skills in English and if possible
German, any additional language including French, Italian, Spanish, Portuguese or Russian is an advantage.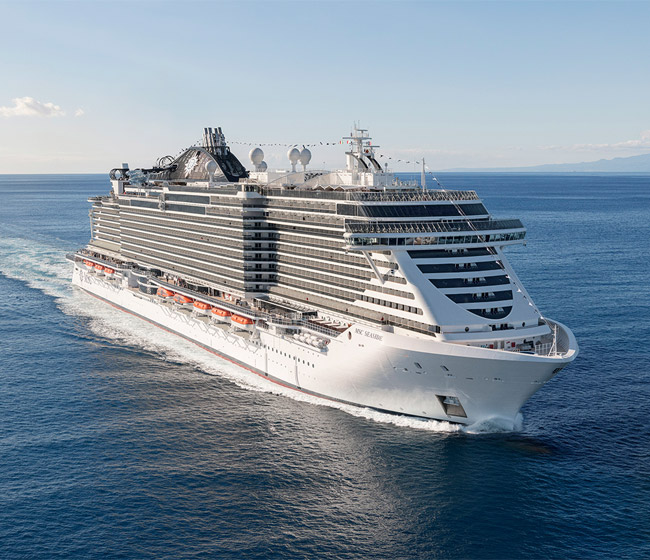 For the MSC Cruises Career Day we invite candidates to send us their application for the following positions:
Restaurant Waiter/ess and/or Assistant Restaurant Waiter/ess
Buffet Steward/ess
Bar Waiter/ess and/or Bar Tender (m/f)
Cabin Steward/ess
Assistant Housekeeper (m/f)
Shop Seller (m/f)
Entertainer (m/f) for Adults and/ or Children
Maitre D' (m/f) and/ or Head Waiter/ess
Sous Chef (m/f) and or Executive Sous Chef (m/f)
Chef (m/f) for Speciality Restaurants with skills in Sushi, Teppanyaki Cuisine, Steak House, Italian Cuisine
Maitre Chocolatier (m/f) and/or Excutive Pastry Chef
and many more....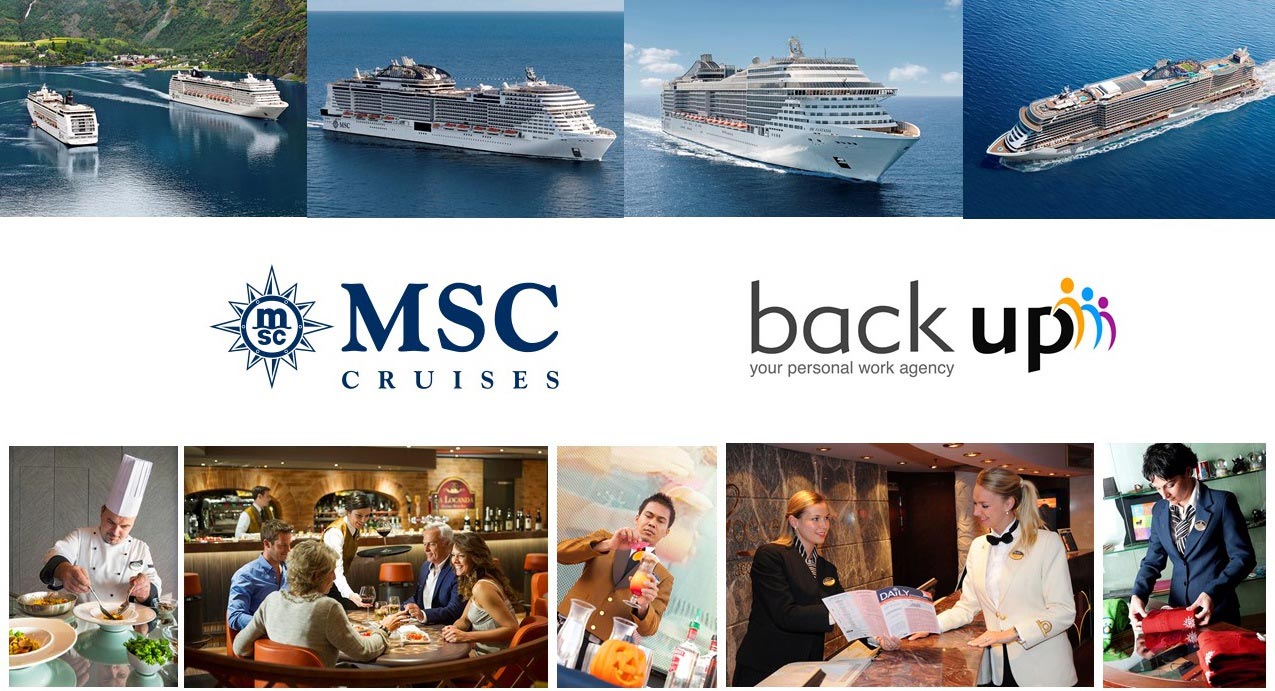 You may send your application via online registration at backup-jobs.com/en or contact backup jobs agency at info@backup-jobs.com for further details.
Please be informed that a Pre-Screening of all candidates will take place and successful candidates will be invited to meet the recruiting team personally in Cracow for a personal one to one interview.
'An MSC Cruises career at sea or on land is filled with opportunities to progress and develop, both personally and professionally. Working in this fascinating, atypical environment can be a hugely rewarding experience, where teamwork and initiative are of equal importance and where no two days are the same.'
Gianni Onorato - CEO MSC Cruises and Pierfrancesco Vago - Executive Chairman MSC Cruises