MSC Cruises Launches its 15th Ship - MSC Seaview
MSC Cruises took delivery of the its 15th ship, the MSC Seaview, which will spend the summer in the Mediterranean before repositioning to Brazil for the winter season.
Similar to its sister ship the Seaside, the MSC Seaview has a "beach condo" design and generous outdoor public spaces.
"The MSC Seaview boasts cutting edge design, and features the latest marine and environmental technology," said Pierfrancesco Vago, executive chairman of MSC Cruises. "Together with her sister ship the Seaside, it is the biggest ship ever built in Italy. The Seaview is the third ship to come into service in just 12 months. These are very exciting times for us, and we are already merely nine months away of the completion of our next ship, the Bellissima, the first of two Meraviglia-class ships that will come into service over a six-month period next year."
Leaving the shipyard, the Seaview will make a three-day voyage, arriving in her homeport of Genoa on June 7. She will be officially inaugurated there on June 9 and will commence her inaugural cruise on June 10.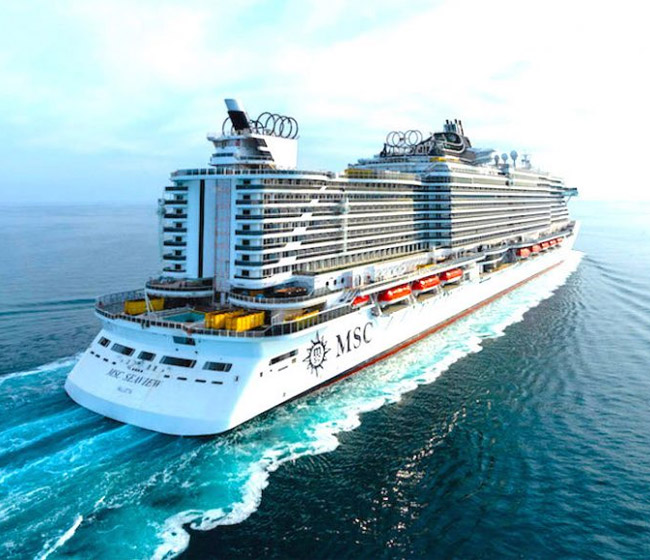 Job Opportunities On-board the MSC Seaview
Find all latest shipboard vacancies from MSC Cruises on All Cruise Jobs:
www.allcruisejobs.com/jobs/msc-cruises/