MSC Cruises Ordered New State-of-the-Art Vessels
MSC Cruises and STX France signed a new memorandum of understanding firming up the order of two 200,000-ton, LNG-powered mega cruise ships, with options for two additional vessels.
The four ships will become MSC Cruises' World Class, according to a statement. They will be equipped with a completely new generation of LNG-powered engines as well as a new generation waste water treatment system.
MSC Cruises' World Class cruise ships will feature 2,760 staterooms and a maximum occupancy of 6,850 guests, the highest passenger capacity in the cruise fleet. The vessels will be delivered between 2022 and 2026.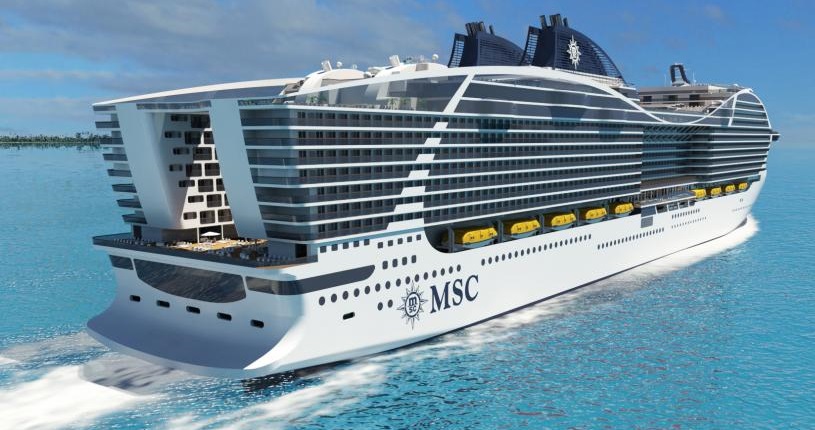 The vessels' futuristic "Y" shape structure will enable panoramic sea views and increase the proportion of balcony cabins.
The ships' G bow (vertically positioned at a 90 degree angle) has been designed to improve stability, hydrodynamics as well as to enhance guest comfort. Other guest-centric innovations include family-friendly villages, a panoramic aft, and a glass pool lounge.