New Cruise Lines for 2019
With passenger numbers expected to reach 30 million in 2019 (according to the Cruise Lines International Association CLIA), there has never been a better time to look for a new job on board a cruise ship!
Cruising is soaring in popularity and 2019 sees the launch of many new cruise ships, including the expansion of many cruise lines into new markets. The increase in ships and passenger numbers will obviously mean that more employees will need to be recruited.
There are several new cruise lines being launched around the world in 2019:
The Mexico-based hotel operator, Grupo Vidanta, will enter the cruise business this year with the launch of '

Vidanta Elegant

';
A new Argentinian line,

Pampa Cruises

, is also set for a 2019 launch for the South American market;
The Asian market continues to boom with a new Indian line: '

Pacific Jewel

' from

Jalesh Cruises

is set to launch in April 2019 and will offer distinctive Indian hospitality; and
Costa Cruises

and

Royal Caribbean International (RCI)

are both launching new ships in China in 2019. RCI's '

Spectrum of the Seas

' will accommodation 4,246 passengers when it launches in June with all the latest features. Indeed, the Chinese market could one day have the potential to be the world's largest cruise market.
This expansion into new territories means that the cruise industry will need to recruit 80,000 new crew per year.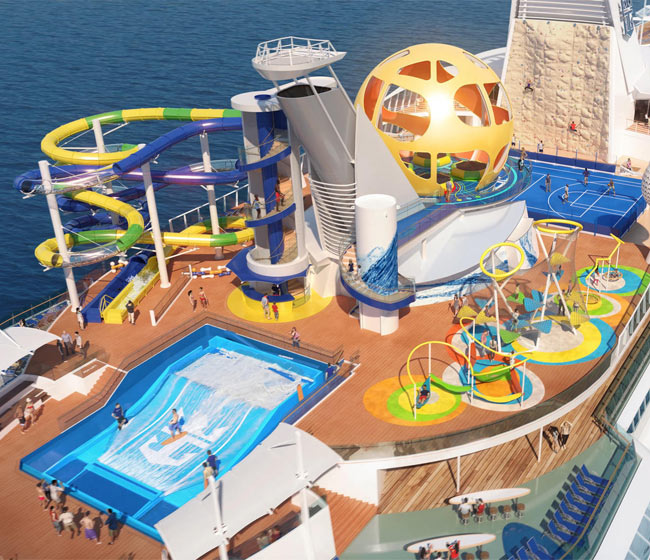 Online opportunities:
Apply for the latest vacancies online at the leading job board for the cruise industry:
www.allcruisejobs.com is the leading job board for the cruise industry and features all of the latest vacancies/opportunities.
Face-to-face opportunities:
Or come to one of our cruise job fairs which are taking place throughout 2019 across the UK, Europe and North America. Research shows that you are ten times more likely to be successful if you meet the recruiters face-to-face. Find out all the details and locations at www.cruisejobfair.com.