P&O Cruises
September, 13 2010
3 min read
P&O Cruises was founded in 1837 and is headquartered at Carnival House in Southampton, England. P&O stands for the Peninsular and Oriental Steam Navigation Company, and is the oldest cruise line operator in the world.
Robert Henderson, the resident historian at Carnival Australia researched some interesting facts about the P&O. The company's beginnings actually date back to 1815, earlier than its official founding date of 1837.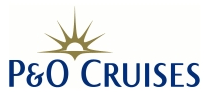 The humble beginnings of the company started when a London shipbroker by the name of Brodie McGhie Willcox went into partnership with seaman Arthur Anderson from the Shetland Isles. Anderson was an innovative man for his times when he introduced the new and exciting concept of "cruising" to the British public during Royal Mail trip runs.
The P&O as we know today is part of Carnival Corporation, and is managed within the operations of Carnival UK. Its mission is "to be the most spectacularly successful cruise company in Britain".
Its fleet of ships includes the Arcadia, Artemis, Aurora, and Azura, and a new ship the Adonia is scheduled for delivery in 2011.
The company operates with its tagline of "This is how to holiday" and takes in far flung destinations such as Africa, Asia, Australia, Baltic, Canary Islands, Caribbean, Central and South America, Fjords and Iceland, Panama Canal, and South Pacific amongst many others.
P& Cruises are popular amongst groups, families, and couples who want a two to fourteen night cruises or a longer world voyage. Cruise vacationers on any of the ships can expect to receive high levels of service, facilities and entertainment.
Jobs at P&O Cruises
Careers can be found in the areas of Hotel and Entertainment, Marine and Technical and also Medical. Job seekers who are recruited by P&O should be good team players, and have the capacity to work hard. On the plus side, P&O provide opportunities for career progression, and the ability to combine work and travel.
Contact Details
HR Recruitment Team
Carnival House - 4 Pacific West
100 Harbour Parade,
Southampton
Hampshire
SO15 1ST
Hotel & Entertainments: hotel.recruitment@carnivalukgroup.com
Medical: medical.recruitment@carnivalukgroup.com
Cadets: cadet.recruitment@carnivalukgroup.com
Related Links