P&O Cruises
P&O Cruises was founded in 1837 and is headquartered at Carnival House in Southampton, England. P&O stands for the Peninsular and Oriental Steam Navigation Company, and is the oldest cruise line operator in the world.
P&O Cruises is operated by Carnival UK and owned by Carnival Corporation. It was founded in 1977 as a subsidiary of the shipping company P&O and traces its heritage to P&O's first passenger operations in 1837.
Combining excellent facilities with an uncompromising commitment to professionalism, their fleet of ships epitomises the best of modern British cruising.
On each of its 7 ships you will find exceptional service, incredible attention to detail and delicious cuisine. The Azura, Britannia, Oceana, Ventura and Iona are all family-friendly ships and for those passengers looking for a childfree cruise, P&O Cruises have Aurora and Arcadia which are exclusively for adults.
Two new ships, the largest in the UK market, will join the fleet in 2020 and 2022, meaning they can offer even more experiences tailored to British tastes – combining genuine service, a sense of occasion and attention to detail, ensuring their passengers have the holiday of a lifetime.
P&O Cruises sail all over the world including the Mediterranean, Europe, Canary Islands & Iberia and the Caribbean.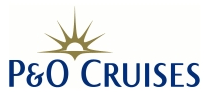 Jobs at P&O Cruises
P&O encourage a high performing diverse working environment and are continually developing initiatives for all employees to give them confidence to support their career aspirations. They are looking for team players who will offer a friendly and welcoming service to all guests.
Careers are available across the following departments: Hotel, Entertainment, Deck, Technical, HR and Medical.
Contact Details
P&O Cruises HR Recruitment Team
Carnival House - 4 Pacific West
100 Harbour Parade
Southampton
Hampshire
SO15 1ST
Hotel & Entertainments: hotel.recruitment@carnivalukgroup.com
Medical: medical.recruitment@carnivalukgroup.com
Cadets: cadet.recruitment@carnivalukgroup.com
Related Links