Quark Ultramarine Launched
The Quark Ultramarine has set sail on its inaugural voyage out of Ushuaia on 23 December 2021.
This new state-of-the-art polar vessel with its two twin-engine helicopters, 20 quick-launching Zodiacs, and the most robust portfolio of off-ship adventure options in the industry, is more than just a ship. It's an unrivalled base for polar adventure that will change the way we explore the polar regions.
The vessel's first official itinerary is an 18-night roundtrip voyage with visits to the Antarctic Peninsula, Elephant Island and South Georgia Island. The Ultramarine is set to return to Ushuaia on 10 January 2022.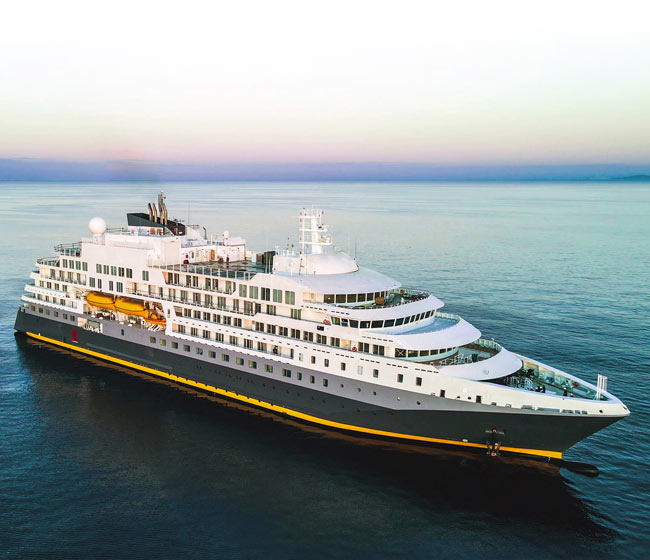 Employment Opportunities
Find current job vacancies on-board Quark's expedition vessels on their website. However, Quark Expeditions does not hire for ship hotel and catering positions and all speculative applications will be ignored. Recruitment for most positions onboard their vessels is managed by V.Ships Leisure. Find the list of all vacancies here:
www.allcruisejobs.com/jobs/v-ships-leisure/