A New Experience at Sea - Retirement Cruising
Many people may dream of taking a cruise holiday in their retirement. But what about actually spending your retirement at sea? Why retire to a 'normal' retirement village when you could live a life of continuous exploration and excitement?
Cruise Retirement is a start-up company which is promising a new experience for the retired generation from 2020, offering a live-aboard residential cruise experience with fully furnished apartments, fantastic amenities and world class cuisine.
Based in Miami, Melbourne and London, the company will provide a range of long-term residential options aboard cruise ships, allowing guests to travel and explore perpetually at similar costs to land-based living.
Cruise Retirement's flagship, the M/V Enchanted Explorer is currently undergoing a complete refurbishment in preparation for launch in 2020. Offering a memorable, long-lasting cruising experience that combines luxury with the warmth and intimacy of smaller vessels, the Enchanted Explorer will have no more than 550 Residents and Guests on-board at any one time, with a crew of 210 attentive staff.
The ship will offer modern lounge areas, a theatre with a varied entertainment programme, a beauty salon, library and casino, as well as relaxed and elegant eating areas as well and more formal a la carte restaurants. There will be a host of activities available, from sports to arts and crafts lessons, as well as shore-based activities and tours to suit all variety of tastes. In addition, Enchanted Explorer will have fully staffed medical facilities.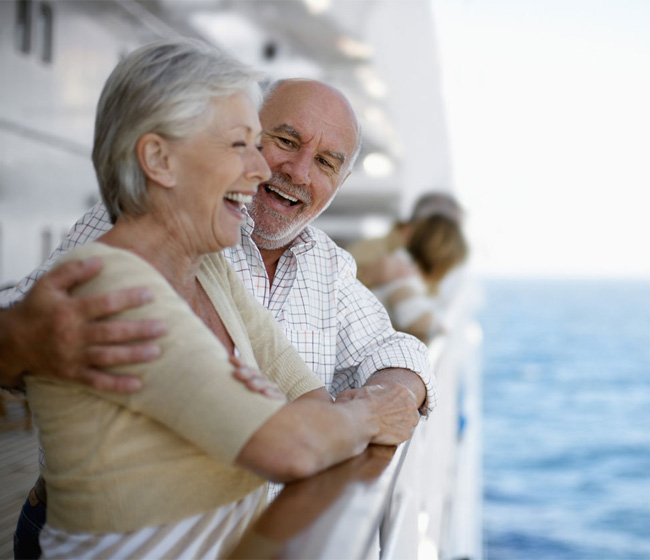 What to expect if you work on board a retirement cruise ship
The launch of new niche cruises such as retirement cruising is great news for all those wanting to find work on a cruise ship. Cruising is all about attentive service and staff who go the extra mile to keep passengers comfortable and happy. This will be particularly relevant for the Enchanted Explorer with a relatively small number of guests and a crew of just over 200. This means that anyone wanting to work on board will need to have excellent communication and interpersonal skills to offer the retired clientele a truly personal service.
One issue that some retirees can face is loneliness but living on board a ship like this offers a constant stream of fellow passengers to socialise with, and staff to develop a camaraderie and personal relationship with.
As well as all of the usual roles you would expect to see on a cruise ship such as housekeeping, deck and engine and food and beverage positions, they will no doubt be looking for experienced doctors and nurses as passengers will be offered round-the-clock access to medical care whilst they are exploring the world. They will also be looking for high quality entertainment staff for the wide-ranging entertainment programme that will be on offer, including singers, dancers and hosts, as well as experienced health and fitness and beauty staff.
Crew that do end up working on the Enchanted Explorer will also have the opportunity to travel all over the world with the ship's worldwide itinerary, and not just be restricted to visiting one area of the world.