Scenic Group Introduces Emerald Azurra
The Scenic Group has announced a new 100-guest super yacht Emerald Azzurra to join its Emerald Yacht Cruises brand in 2021, as part of the Emerald Cruises portfolio.
Emerald Waterways offer luxury river and coastal cruises with an award-winning reputation and service. It is launching into yacht cruising with this new innovative super yacht, custom-designed to allow unique access to the fascinating ports and harbours that only small yachts can reach.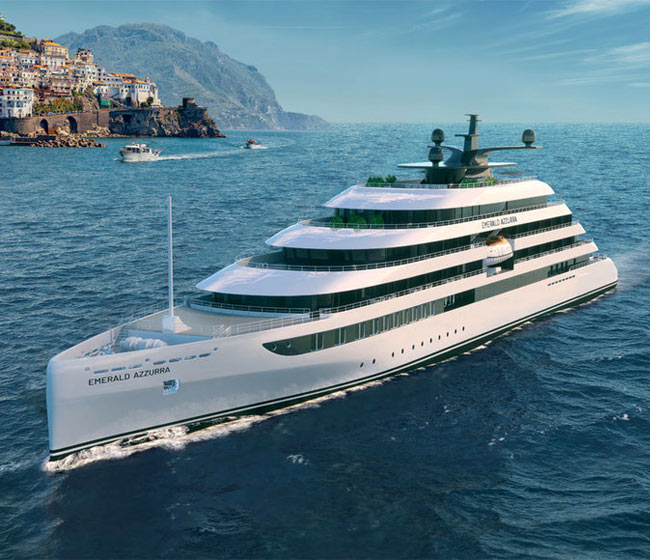 The Emerald Azzurra will offer its 100 guests an intimate, boutique yachting experience with 64 crew on the 110-metre yacht - a high crew-to-guest ratio for a truly luxurious experience for passengers.
There will be an abundance of space throughout all areas of the yacht and guests will be able to:
discover locations off the beaten track, while cruising the crystalline waters of the Adriatic Coast, the Red Sea and the Mediterranean;
enjoy the spacious restaurant serving fresh locally sourced produce and fine wines;
meet and enjoy drinks in the central gathering point of the glamorous Horizon Bar;
access a special marina platform to enjoy a variety of activities, including paddleboarding and snorkelling; and
get to shore in style on one of three tenders and two zodiacs for a 'super yacht' shore landing!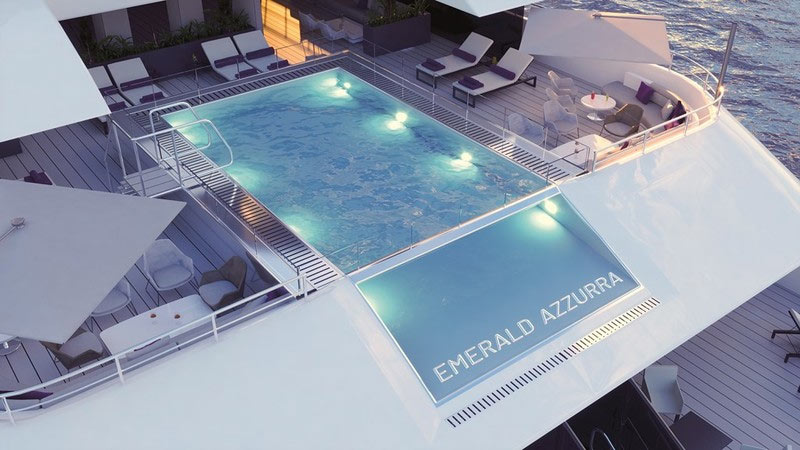 Glen Moroney, owner and Chairman of the Scenic Group says: "Emerald Waterways has been operating award-winning river cruises since 2014. The launch of Emerald Yacht Cruises and the stunning new Emerald Azzurra are a logical extension of the Emerald Cruises portfolio, adding intimate yacht cruising to its Emerald Waterways river cruise offering."
"This launch also provides a unique opportunity to introduce the Emerald Cruises brand to the Australian market," Moroney continued.
The Emerald Azzurra is currently being built by the Halong Shipbuilding Company (HLS) in Ha Long City, Vietnam and is due to be launched in July 2021.