Unusual Cruise Ship Jobs
December, 2 2013
3 min read
A cruise ship is like a small town, complete with a variety of available jobs, both typical and unusual. Cruise ship jobs that we are typically familiar with include Gift Shop Associate, Cruise Staff, Casino Staff, or jobs in Food and Beverage or Housekeeping. But, as you get to know the cruise industry, you'll learn that there are numerous unique and unusual jobs to apply for.
Holland America Line is known for their Culinary Arts Center, an onboard enrichment program that offers guests cooking shows, wine tasting, and cooking workshops, coordinated and hosted by the Culinary Arts Center Host. This position reports to the Event Manager who is responsible for managing the business and resource aspects of the entertainment department.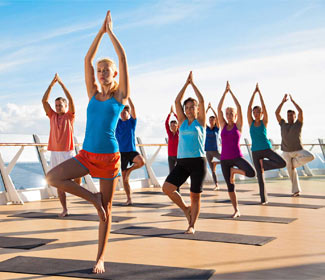 Similar to Holland America's Event Manager, Royal Caribbean calls their position, Cruise Program Administrator. Also part of the entertainment department, this position offers administrative support for the Cruise Director's team as well as coordinates shipboard and destination weddings.
A few other interesting jobs are Group Coordinator (Royal Caribbean), Guest Communications Coordinator (Disney Cruise Line), Onboard Training Specialist (Norwegian Cruise Line), Inventory Control Assistant (Celebrity Cruises), Public Health and Safety Specialist (Celebrity Cruises), Librarian (Holland America), Recreation Staff (Norwegian Cruise Line), and Editor (Crystal Cruises).
The iLounge Macologist is a cruise ship job exclusive to Celebrity Cruises. The ideal candidate is knowledgeable of all Apple products and has a couple of years of technology sales experience. Comparatively, Holland America has the Techspert position, a cruise ship job that teaches complimentary computer workshops and acts as a brand ambassador for Microsoft.
In terms of fitness instruction on cruise ships, Steiner Leisure leads the way with hiring Personal Trainers on the majority of cruise ships. Additionally, Crystal Cruises hires Yoga Instructors and Celebrity Cruises hires Zumba Instructors.
The Crew Activities Manager is a cruise job unique to Disney Cruise Line since most cruise lines operate their on board crew clubs with existing crew. DCL hires a dedicated person to organize and manage crew activities, working as the cruise director for the crew.
Additionally, Royal Caribbean has quite a handful of unusual jobs, many of them a result of the unique features that their cruise ships have. This includes Comedy Stunt Divers, Synchronized Swimmers, and Sports Staff responsible for giving instruction on rock climbing, surfing, zip-line and bungee trampoline. Royal Caribbean's numerous job descriptions further highlight how the cruise industry is evolving, offering a diverse selection of unusual cruise ship jobs.