USPH/CDC Inspections
January, 30 2012
3 min read
USPH stands for United States Public Health and is a regulatory institution in the USA. One of its agencies, Centres of Disease Copntrol and Prevention(CDC), assists the cruise industry in preventing and controlling the introduction, transmission and spread of gastrointestinal illnesses.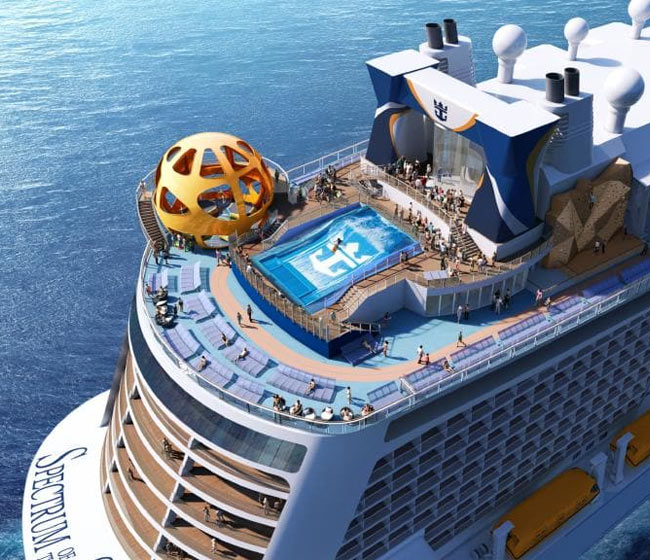 While USPH inspectors can come onboard in any port in the world, mostly they are expected in the US, Canada, Great Britain and Brazil.
If there is an outbreak of a gastrointestinal illness, the CDC is the one to be called by the cruise line. Inspectors will then come onboard, assist the medical departments in taking food samples, trying to find the cause, inspect the ship, mainly galleys and store rooms.
In other times, the cruise line will request the CDC to go onboard and do inspections. They are usually surprise inspections and mostly happen when the ship calls in a US port.
CDC reports and the scores are listed on their website and a good score is a good marketing tool for the cruise company.
It is a good practice to do spot checks on cleaning procedures, cleanliness, stock keeping, working practices, personal hygiene, and the correct handling of food onboard cruise ships. The extensive cleaning which is required onboard ships is not necessarily required for land-based businesses in many countries.
Due to the CDC requirements, every night before the ship goes to a US port, the Food & Beverage crew is up till very late, washing down everything with a bleach/water solution, making sure everything is labeled correctly, cleaning the gaskets of fridges diligently, making sure the store rooms are in order, etc.
It is a common practice to have an internal USPH cleaning and inspection once a week or cruise on cruise ships which do not call in US ports.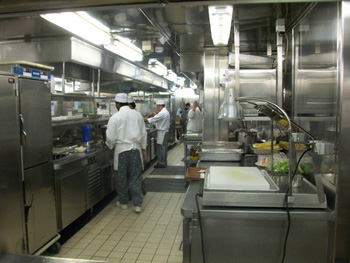 CDC Inspection Process
When the CDC inspectors come onboard, they normally split into 2 groups. Each one is accompanied by a ship's officer, who is in charge of the Food and Beverage operation.
They look at the general cleanliness of the Galleys and Pantries, functionality of the equipment, temperatures of fridges and freezers. They measure the temperature of food items in the fridges to determine if the handling of the food has been done properly and the chain of cooling has not been interrupted.
Warm food on buffet lines is checked for temperature and that it is replenished at the right time, depending on the system the ship uses.
The CDC will check on defrosting procedures, the correct location of foods in the defrosting rooms, that the food is correctly covered.
Also the loading of fresh food will be inspected especially that of frozen goods, to ensure that the goods do not defrost and therefore become hazardous.
A CDC inspection serves the purpose of making food handling onboard cruise ships safer, bring more awareness to the food handling crew and bring out any mishandling of food and beverage items provided to the guest.