Crew to Benefit from Free WhatsApp Access by Princess Cruises
Recognising the importance of the crew being able to keep in contact with their friends and families, Princess Cruises has started to roll out free WhatsApp access for its shipboard employees on selected ships.
The free texting service is now available on six Princess cruise ships, and the company will be expanding the program throughout its fleet, using MedalionNet technology which delivers CrewNet for them.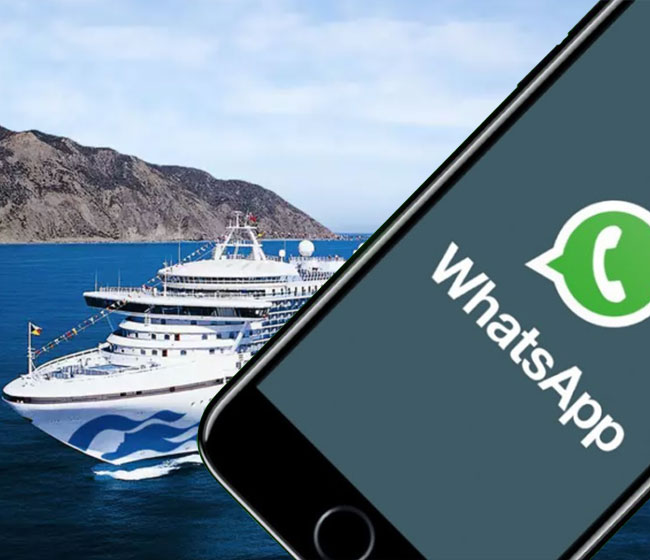 "As part of our commitment, we are proud to announce that beginning February 14, we will provide our Princess team member's FREE, unlimited access to WhatsApp. Caribbean, Crown, Regal, Royal, Ruby, and Sky Princess will be the first ships to enjoy this free service and we are working hard to expand this crew benefit to all ships with MedalionNet throughout the year," read a statement sent to crew aboard a number of Princess ships.
Princess Cruises is the fourth cruise line in the past months to announce free WhatsApp texting to their shipboard employees. Other lines that have introduced free WhatsApp for crew include Disney Cruise Line, Holland America Line and Azamara, the luxury boutique brand of Royal Caribbean Cruises.
They are all starting to understand that real-time contact with family and friends is hugely important to crew on board ships who are working away from home for long periods of time. It is a great way to increase employee motivation and productivity, as well as help with mental health and general well-being whilst working away from home.
Giving employees this free unlimited access to WhatsApp is a great perk and a great way for the cruise lines to thank their crew for their continued hard work.
Find latest Prices Cruises jobs here.