Windstar Cruises
Windstar Cruises is a cruise ship line that operates a fleet of small luxury cruise ships. Its six yachts cruise to 50 nations, calling at 150 ports throughout Europe, the South Pacific, the Caribbean, and Central America.
Windstar's elegant cruise ships all carry less than 350 guests to offer a truly personalised approach to cruising – opening up and captivating new worlds and memories, bringing its guests closer to each destination and every port, enabling them to see the world from new perspectives.
Of course part of this Windstar magic is down to an incredible personal service. Windstar prides itself on hiring crew who offer undivided attention to their guests and who remember their names and preferences.
The Windstar fleet has won the Condé Nast Traveler award for 'World's Best Small Ship Cruise Line'.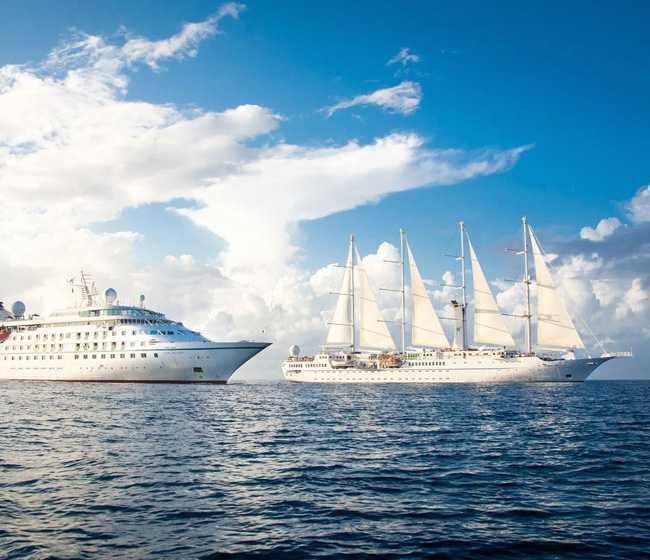 Jobs at Windstar Cruises
Windstar are looking for talented individuals to join their team and help grow their company and exceed guest expectations.
Now is a great time to step on board - Windstar are the first choice for exciting career opportunities within the luxury small cruise ship sector. Working with a talented, international team on board – Windstar is a perfect place to move your career to the next level.
Windstar is looking for experienced candidates for Deck, Engine and Hotel positions, Retail/Gift Shop roles, Casino Operations, Hair and Beauty and Entertainment positions.
Viking Crew is the exclusive hiring partner and recruiter for Windstar Cruises. Email: info@vikingcrew.com
Contact Details:
Windstar Cruises
2101 4th Avenue Suite 210
Seattle, WA 98121
Phone: 206-733-2703
Fax: 206-292-0809
Email: info@windstarcruises.com
For more information visit their careers website.
For current vacancies with Windstar Cruises on All Cruise Jobs