Working as a Photographer and Video Operator onboard a Cruise Ship
Being paid to travel the world on a luxury cruise ship as a Photographer may be the dream job for some. Opportunities for world travel can be extremely rewarding, and the life on board can be great for some, but not all!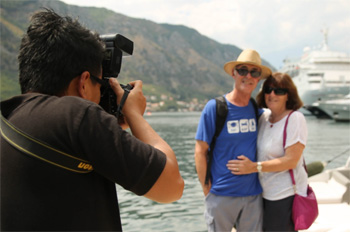 Photographic duties are centred on images of guests- activities such as embarkation, meeting the Captain, dining room, gangways and tours. Formal nights are our opportunity to create a studio setting for Portraiture, and most vessels have a permanent private studio for more high-end speciality portraiture. Some of the ships that we operate on have more than 2500 guests, so the photography is high volume and at times, repetitive.
Sales are also a key part of the business and gallery time can account for around half the working hours.
Working hours can be long especially on sea days, but with the benefit of no daily chores-cooking, cleaning and rush hour traffic! A typical contract of 8 months is a continuous period without a day off- so not for the feint hearted!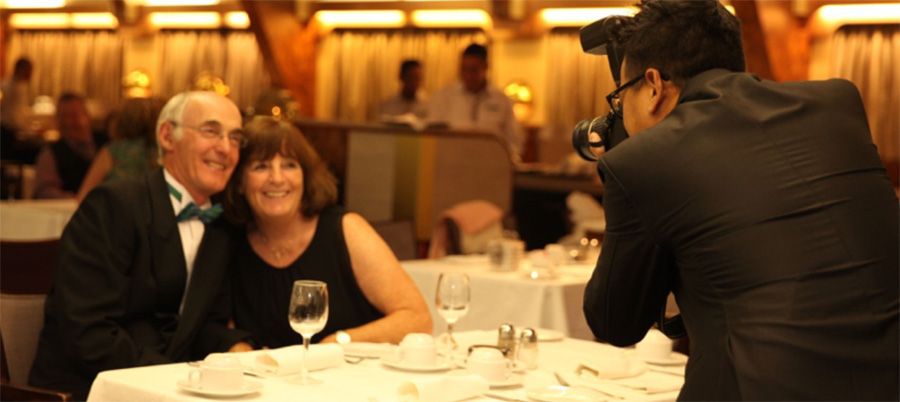 As well as working as part of a team, shipboard photographers and Video Operators live with their colleagues in shared cabins (2 per cabin) and are often able to enjoy some of the facilities provided to guests.
If you believe that you have what it takes to work with us then please visit Ocean Images' website for more information.