A day in the life of a Beautician
It's seven in the morning, I'm running late and so need to hurry. My name is Sarah and I am from the United Kingdom. My duty starts at 8:00 am, but I need to be in the Spa at least 15 minutes prior to the first guest arriving for a treatment. Today the ship is at sea, and sea-days are very busy for us. In addition, tonight will be the Captain's Welcome Party and Dinner and everyone wants to look their best.
Like the massage therapists, we have our own treatment rooms and so we need to have these ready for when the guests arrive. Luckily I prepared most of my things yesterday evening, knowing that today will be a tough one. My first appointment is at 8:00 for a basic face cleansing with ultrasound.
The professional training as a Beautician is centered around skin treatments, analysis of the facial skin and the recommendation of the correct products and treatments to improve skin conditions and looks.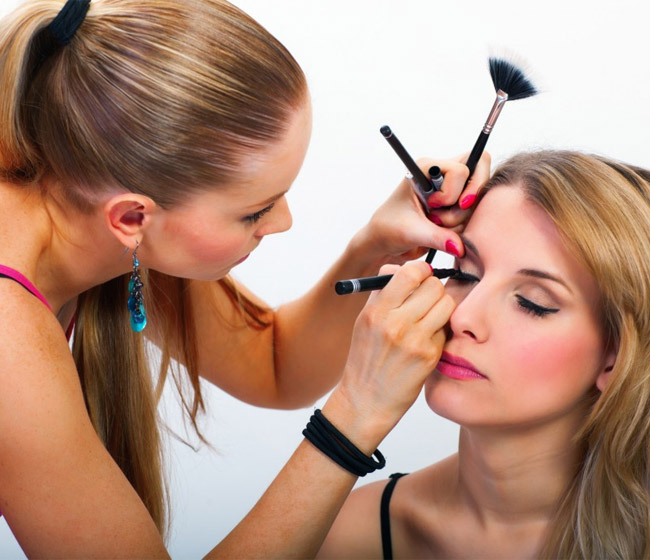 Besides the classic facial treatments, our job also includes providing acne treatments, anti-aging and body wraps, slimming and firming treatments. On land, my position would be called a esthetician, since our focus is on skin care, peelings, toning and waxing.
I need to hurry to the laundry area as one of my first jobs to pick up some fresh towels and take them back to the Spa. I do not want to keep my first guest waiting and then maybe lose out on tips and sales of products I can make.
Our salary is a combination of a basic salary, which is rather low and then a larger part which comes from the commission we get for all the products that we can sell. Our treatment times include 5 to 10 minutes of recommendations and to make a sales pitch to the guests.
Finally I've made it to the Spa, and go to my treatment room and get ready for my first appointment to arrive, a lady who wants a regular facial. A quick look into the bookings for today shows that I will be very busy. I have all kinds of treatments booked in from facials and toning to several waxing jobs. Since waxing is a booming sector on land, of course cruise ships also now offer these treatments.
5 guests later and I haveabout half an hour for some lunch, not really a long enough break but I am here to make money, and am looking forward to my day off tomorrow when the ship is in port. This evening, once the Spa is closed to the guests, we will be having a training session which is being held by the hairdressers, so I can relax and can get a new hair-do.
Next week all the beauticians have to do some more training and will pamper our colleagues with a moisturizing and relaxing facial.
I hope you have enjoyed your day with me, I'm now going for my hair treatment, after of course I have cleaned my room, prepared everything for tomorrow, replenished the products I have used today and taken the used towels to the laundry to be washed.
Sarah Brooks, United Kingdom