Douro Azul: what are they looking for in an ideal candidate?
Douro Azul is the leading river cruise company in Portugal offering cruises in the beautiful Douro valley.
The company began in 1993 under the name of Ferreira & Rayford, LDA. It began operating on the Douro River with only one boat, the View Douro. In 1996 two more ships were added – the Douro Princess and the Alto Douro. With a small fleet, the company expanded operations along the Douro River Valley.
Steady growth continued over the next several years with six more ships added to Douro Azul's fleet. Douro Azul is the industry leader in the Douro River region as the company operates as both a river cruise operator and a ship supplier to other river cruise companies.
Douro Azul has a large fleet of luxury hotel-ships, a yacht, helicopters and tourist sightseeing coaches – allowing them to offer their guests a wide range of services. They are constantly seeking out new challenges and new ways of providing customers with an unforgettable, high-quality experience and product.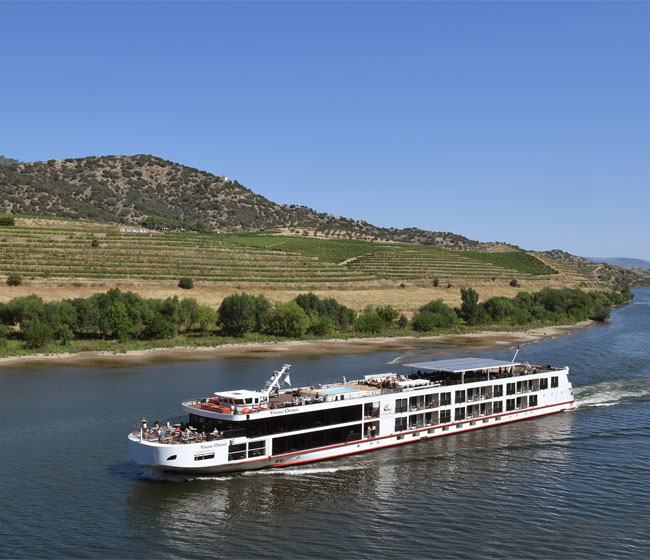 Jobs at Douro Azul
Douro Azul offers professional and personal development and the opportunity to have an exciting career. They look for candidates across the following areas:
Maritime
Hospitality
Sales / Reservations
Support
Their ideal candidate will have:
a great attitude;
previous and relevant job experience;
language skills; and
be willing to grow and learn within the company.
Apply online
Douro Azul are looking to recruit for a wide range of job roles, including Managers, Maitre D's and kitchen staff.
For current vacancies with Douro Azul on All Cruise Jobs.