Dream Cruise Line
Dream Cruises is a division of Genting Hong Kong - Genting comprises three distinct cruise brands: Star Cruises, Dream Cruises and Crystal Cruises.
Star Cruises built the Asia-Pacific region as an international cruise destination.
Crystal Cruises has embarked on a significant brand expansion of luxury travel and hospitality.
The Dream Cruise Line ships have been designed for the luxury Asian cruise market and provide inspirational journeys to Asia. Genting Dream, World Dream and Explorer Dream offer premium staterooms at sea, a waterslide park, ESC VR Experience Lab, Crystal Life Spa, Zouk Club, world-class shows and over 35 dining concepts.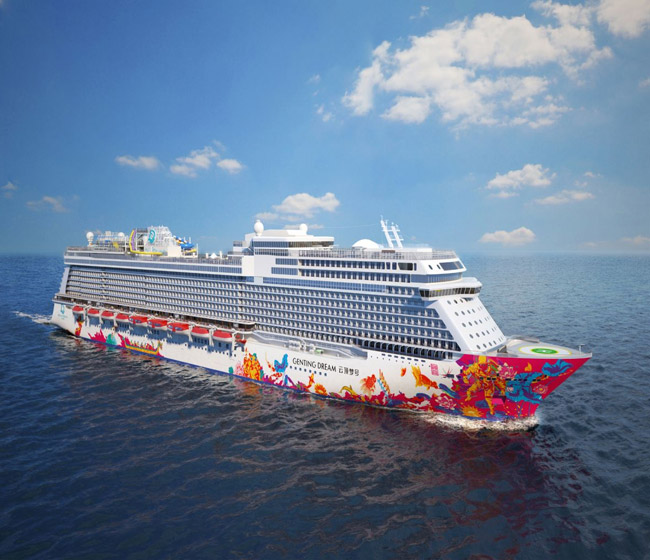 Jobs at Dream Cruise Line
Dream Cruises recruits prospective crew exclusively through its Crewing Agencies Strada Maritime Corporate and Martley Shipping Inc. and local crewing agents in the following regions: China, India, Indonesia, Myanmar, Nepal, Philippines, Sri Lanka, Thailand, Vietnam and South Korea.
Every crew member has to commit to working on the ship for at least nine consecutive months. There is a large number of crew members who work together on board and become the soul of the cruises. Check out some of the job roles with these short videos about life on board.
Contact Details
You can find all the contact details for the above regions on Dream Cruise's website.
If you are from any other region you can send your CV to: career@gentinghk.com