CMV Announces New French Cruise Brand
Cruise & Maritime Voyages (CMV) is celebrating their 10th anniversary by entering the French cruise market and proudly announcing the launch of 'Croisières Maritimes et Voyages'.
This launch includes a dedicated cruise ship and product exclusively for the French-speaking market and opening a new sales office in Marseille.
Astor, which was acquired by CMV in 2013 and has been serving the German market ever since, will be re-deployed to the French market and commence cruise operations in Le Havre in May 2021. To meet growing demand on the German market under the Group's TransOcean Kreuzfahrten brand, she will be replaced by a larger vessel with details to be announced shortly.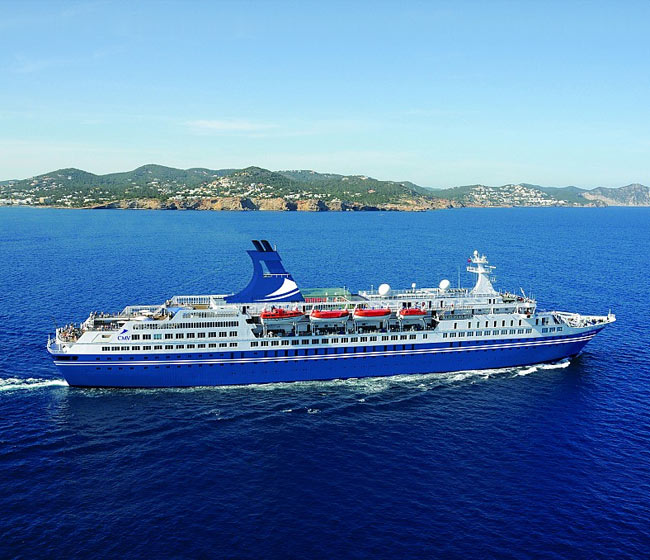 Astor will be re-named Jules Verne in 2021 and will operate under the Croisières Maritimes et Voyages (CMV) brand from both Le Havre and Marseille. Her maiden 2021-22 French season will include a program of 18 sailings to Northern Europe, the Mediterranean and Black Sea, a Christmas and New Year Canaries cruise and the winter season concluding with a 123 night Round the World cruise sailing in 2022.
Jules Verne will be exclusively dedicated to the French-speaking premium cruise market where CMV have identified a gap in the market. She will offer a stylish and elegant 'modern vintage' cruise experience for discerning guests who seek attentive and exemplary service standards, fine culinary French cuisine and a more traditional destination-rich voyage experience. All of the public lounges and decks will follow a French theme and all of the suites will be named after famous Chateaux.
This is great news for candidates with language skills who would like to find work on board cruise ships, as the ship will be recruiting French speaking staff to look after guests from France and other French-speaking markets.
Based in the UK, CMV operates in the British market with the Cruise & Maritime Voyages brand, which also has a presence in Australia. It also operates the Transocean Kreuzfahrten brand, which is positioned in the German budget market.