Norwegian Cruise Line
The Norwegian Cruise Line (NCL) has been in operation since 1966 and is jointly owned by Genting Hong Kong Ltd, Apollo Management and TPG. The Genting Group also own Star Cruises, a popular cruise line that holds a dominant position in the South East Asian cruise market.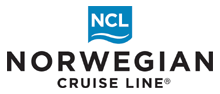 NCL is well known for its modern fleet of cruise ships and freestyle approach to cruising. It provides cruises to exciting destinations such as Alaska, Bahamas and Florida, Bermuda, Canada and New England, Caribbean, Europe, Hawaii, Mexican Riviera, Pacific Coastal and the Panama Canal. It operates under the brand of NCL for the majority of its cruises, and NCL America for cruises to Hawaii.
The company captures a significant share of the North American cruise ship market and continues to experience steady growth. It has the youngest fleet amongst cruise line operators in this region, and new ships are scheduled for addition to its existing fleet in the next few years. It is well known as a cruise operator that is able to offer innovative products to vacationers seeking quality and value from their leisurely pursuits.
Job Opportunities at Norwegian Cruise Line
NCL is able to offer its employees a good range of job opportunities in the hospitality field across its large fleet. Depending on your skills and expertise, there are a range of roles to suit. As a member of the onboard team, you could be working on the deck, in the engine room, in one of the retail shops for guests, or as a member of the production cast for night time entertainment. Regardless of the role that you may be assigned, NCL likes to recruit employees who are team players and who take pride in delivering exceptional customer service.
A job posting with NCL could be to one of any of the three arms of the company - NCL International Fleet, NCLA – U.S. Flagged, or the Orient Lines. Assignments on board a NCL ship will usually range in duration from 4 to 10 months. Prospective employees from countries other than the US and Canada are eligible to apply for NCL jobs, with the additional requirement that they secure a C 1/D visa.
Contact Details
Norwegian Cruise Line
7665 Corporate Center Drive
Miami, FL 33126
USA
Email: shipboardresumes@ncl.com
Related Links