Questions to Ask During a Job Interview
April, 22 2012
4 min read
As a follow up on an earlier article about preparing for a job interview, here are some suggestions on when, how and which questions you might want to ask when you get interviewed by a cruise line or a recruiting agency.
Keep in mind, that you are not the only person who will be interviewed and that the hiring company prefers candidates who have done their homework, have a good general idea on what it means to work onboard a cruise ship and ask the right questions.
You should NOT ask questions like:
What will be my working schedule? - It depends on the ship and changes frequently.
Who will I share the cabin with? - It is not important - you need to be flexible.
When are the safety meetings/drills held? - This depends on the organization onboard the ship.
When will I have time off? - It depends on your work and the ship's schedule.
What are the opening hours of the crew bar? - You really do not want to leave a wrong impression!
What privileges will I have onboard a ship? - In most cases you get this information with your contract.
Can my boyfriend/girlfriend can come visit me when the ship is in port?
Can my family cruise onboard with me and get a discount?
When will I go on vacation?
What ship would I be working on? - This is unknown at this time.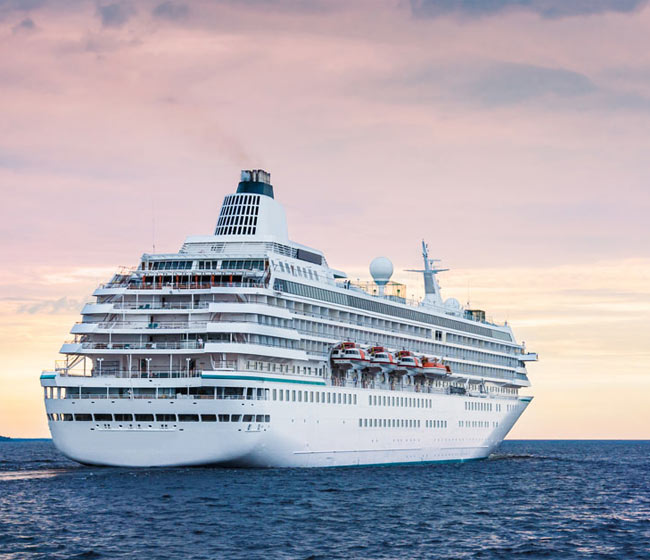 What you should ask:
The exact name of the position you are being considered for. If this is the position you applied for, good. If not, you should ask what the difference to the position is you applied for is (if you do not know) and if it can be explained to you why, for example, you are considered for a lower position.
What your salary will be. If this is a service position, and you get paid by % of sales, ask how many % these are. Don't be shy to ask what the average revenue for the position is and what the minimum revenue you have to generate.
If you need work permits/visas and what you need to do to obtain them.
If you can have the medical test done by your family doctor or if you need to do this in a medical center designated by the cruise line and how much the medical test approximately costs.
How the uniform system works onboard and how much money you will need to buy the uniform.
Who will arrange for your flight ticket. If you need to get your flight ticket, ask if you need an open return ticket.
Ask, if flight cost and visa cost will be reimbursed by the cruise line. Don't forget to keep all the receipts.
What you would need to bring onboard to complete your uniform - e.g. colour of shoes, stockings/socks, etc.
After you get a job offer...
If you are being told right away that you are hired - which frequently happens, you should also ask:
For the ship's itinerary.
When you should plan on joining the ship and in which port.
If you need to arrange for your own flight:
What the closest airport is and how long before the ship's departure you need to be landing at the airport.
Contact details of the ship's agent in the port where you are scheduled to join.
Contact details of the person who is interviewing you, or who you should get in touch with, should you have more questions.
I hope this helps you to prepare for your interview. Good luck!