Safety Onboard Cruise Ships
November, 15 2010
3 min read
When you start working onboard a cruise ship, a very important part in your new life will be the safety training you will go through.
While ships are getting bigger and more and more give the impression of being just a hotel, floating on the ocean – there is far more to it.
Your very first thing you will do, after you sign on onboard a ship, is to have a safety meeting. On most ships this will happen, before the ship even leaves port.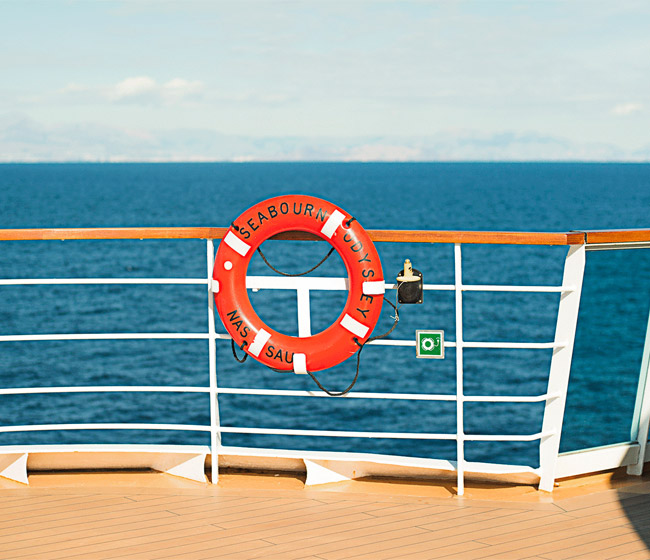 It is imperative, that you know your duties in case of an emergency and that you know where you need to assemble, in case the Captain gives the order to abandon ship.
You will need to learn your safety number, codes which are used for different situations, your duties for each of those, where the life boats and life rafts are located, how to launch them. You will learn about the different kind of fire-extinguishers, and for what kind of fire they are being used.
A cruise ship has many Safety features with which you will need to be familiar with. You will want to know, how to operate a watertight door, a fire screen door, what you do if you see someone fall overboard, what you can and must do, when you discover a fire onboard.
Besides this basic safety training, most crew members require a course and certificate in Basic Firefighting, Survival at Sea and Basic First Aid (often referred to as STCW). Some cruise lines have the possibility to do this training onboard, others will advise you, when you are hired, that you need to take those courses in your home country before joining the ship.
Most crew members are also required to go through crowd management training, Managers often need a Crowd and Crisis management course. These courses are normally arranged for onboard.
During your contract you will have to participate every week in a compulsory crew drill. If your safety position calls for duty during the passenger drill, you will need to participate as well in that drill, which is held once a cruise. Most cruise lines have safety training sessions each week, in addition to the drills.
As you can see, there is a lot more to learn, than just doing your job and to find your way around the ship. While the safety training is often seen as an unpopular task, which just needs to be done, please keep in mind that all this training is for your safety. This training will give you a chance to save your life and that of others, in case of an emergency.
Happy sailing!