Virgin Voyages Unveils Second Ship
Virgin Voyages has announced that their second ship will be called 'Valiant Lady' and that she will sail three exhilarating Mediterranean itineraries out of Barcelona, Spain.
Open for bookings in December 2019, the seven night sailings will start in May 2021 and will offer late-night stops at some of the best destinations across the Med (including Monte Carlo, Marseille Toulon, Cagliari, Palma de Mallorca, Malaga and Gibraltar) and feature a Friday night overnight stay in Ibiza, one of the most stunning and thrilling Balearic islands.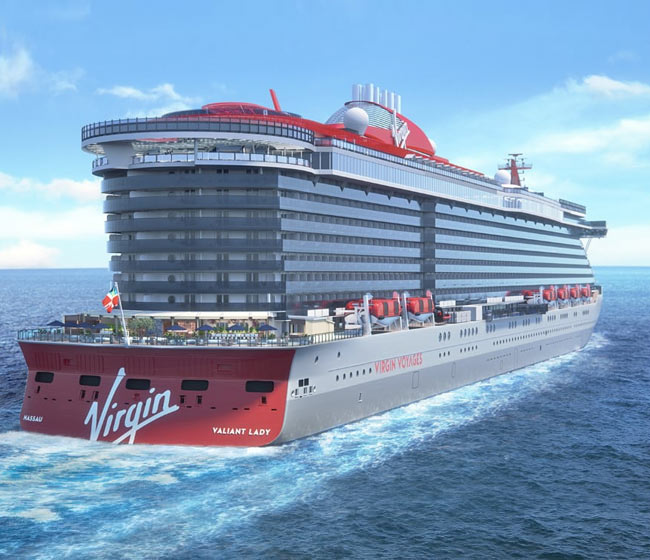 Virgin have listened to customer requests for later stays in ports and are proud that their itineraries will offer their sailors the flexibility to make the most of their time in these ports.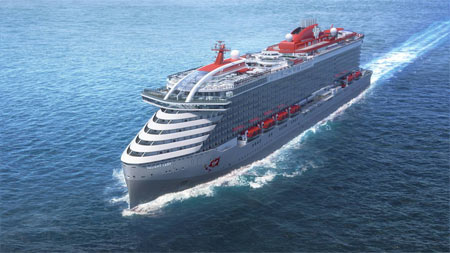 The name 'Valiant Lady' is inspired by the Latin word 'valere' and from the French origin 'vaillant' – both meaning bold, strong and courageous. While historically, the image of women only graced the bows of ships to bring protection to a vessel, 'Valiant Lady' embodies the idea that women design, captain, lead and champion change in the maritime industry.
Indeed, Valiant Lady will continue Virgin Voyages' 'Scarlet Squad' programme aimed at recruiting, supporting and mentoring female shipboard talent, and growing opportunities to access leadership roles in onboard areas such as marine, technical and hotel management that statistically show low numbers of female leadership.
Virgin Voyages currently has four ships on order with master shipbuilder Fincantieri. Their first ship, 'Scarlet Lady', will sail from Miami to the Caribbean in 2020, hosting more than 2,770 sailors and 1,160 amazing crew from around the world.
Check out all the latest vacancies with Virgin Voyages.