Virgin Voyages
Virgin Voyages is a new cruise line entering the market and they are on a mission to build a bold new cruise line, to make sailing the ocean an exhilarating experience.
Richard Branson has brought together the most inspiring partners to build a ship worthy of breaking barriers (and waves). The new ship, Scarlet Lady, is in part an ode to the heritage of Virgin (Scarlet was one of the earliest Virgin Atlantic planes) but also part of the pledge for a future of gender equality.
They have a new program 'the Scarlet Squad' which is seeking to help women flourish in industries previously occupied exclusively by men. Ships, like everywhere on the planet, are made better when all of us are involved.
In joining Scarlet Lady, Captain Wendy Williams will become the first Canadian woman in history to captain a ship for a major cruise brand.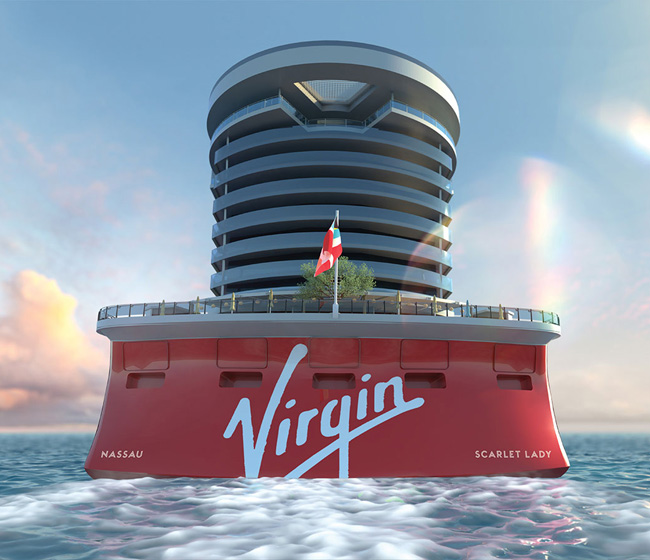 Jobs at Virgin Voyages
"I'm often asked what it is that makes Virgin different. The simple answer is — our people." Sir Richard Branson At Virgin Voyages.
"We love the wide ocean waves, the sting of salt spray and the anticipation for places and experiences unknown. It's exhilarating! That's how travel should always feel. Our people are the heart and soul of our business. We are a passionate lot, united in our desire to create something really special for our future sailors. These sailors have challenged us to create something more audacious than the word 'cruise' can capture. We've accepted the challenge. From our custom-designed ships, to our commitment to charting a greener course through the ocean's blue, to delivering you a holiday where irresistible style has finally found its sea legs, we can't wait to welcome you onboard. Virgin Voyages, the ship of things to come."
Unlike other cruise lines, they are seeking 'sailors' with colourful hair, visible tattoos and a rock and roll attitude.
For more information visit their Linked In page:
For current vacancies with Virgin Voyages on All Cruise Jobs:
Contact Details:
Virgin Voyages
1000 S. Pine Island Road
Suite 600
Plantation
Florida 33324
United States of America
Telephone: (954) 361-9500
Email: ahoy@virginvoyages.com