Windstar's Plan to Return to Service
Windstar Cruises announced it has committed to a holistic Beyond Ordinary Care program and will retrofit its fleet of six ships with hospital-grade HEPA filters, ultraviolet germicidal irradiation and will employ a safe sanitization formula used in health care settings.
Windstar connected with the epidemiology department at the University of Colorado's Anschutz Medical Center, known for its work and expertise in infectious disease epidemiology.
Enhanced cleaning protocols on board include crew dedicated to frequent cleaning with special attention to high touch points and public areas.
"Windstar operates small yachts that visit ports and waterways that large cruise ships simply can't access. There are major advantages to smaller ships besides less tonnage and passengers. Let's face it, cleaning and purifying a 342-passenger ship is logistically easier than a 5,000 passenger 'city at sea," said Windstar Cruises CEO Andrew Todd.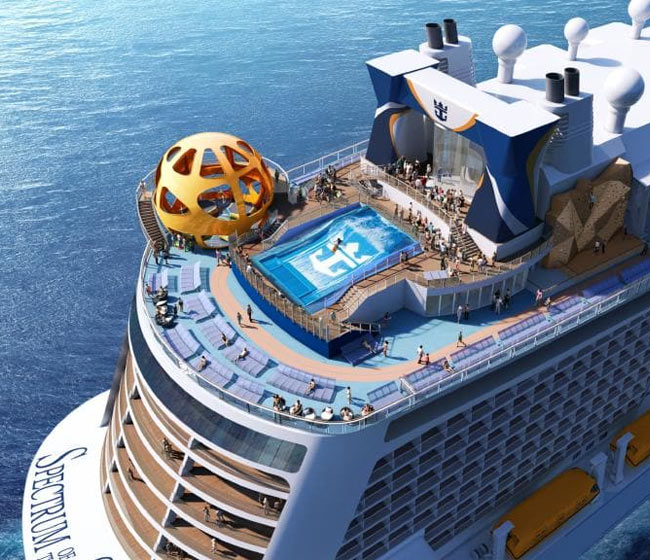 As part of the multi-layered approach, new pre-trip protocols for guests include a pre-departure questionnaire, and a request to wear face masks when traveling to and from the ships.
Each guest will receive a health screening prior to embarkation.
Staggered arrival and departure times at check-in and disembarkation in ports will reinforce proper social distancing between guests.
Once onboard, guests will find personalized service by dining staff in all venues, expanded dining times and seating arranged to provide more space between diners.
Main dining venues will operate at 65 percent capacity, while specialty venues will operate at 60 percent.
Crew, who will also be COVID-19 (PCR) tested before joining their assignment, will wear masks and instead of the usual embrace or handshake, look for the new "Windstar Wave" hand signal – a W made with one's index fingers and thumbs.
Temperature measurements will be required twice daily for crew.
Windstar will also expand medical staff on board, as well as increase crew training in cleaning practices, social distancing, and emergency response protocols.
Find latest vacancies onboard Windstar Cruises' yachts on All Cruise Jobs.