Working On Board a Viking River Cruise Ship
More than 20 years ago Viking started in Russia with just four river ships. Since then they have gone on to set the standard for what river cruising should be and today, they are 'The World's Leading River Cruise Line'® with over 40% of the market share.
In 2015, they took the same small ship, destination-focused experience to the seas to redefine ocean cruising and after just one year of service, Viking became 'The World's Best Ocean Cruise Line'®. Today Viking has an award-winning fleet of more than 70 river ships and 6 ocean vessels cruising over 100 itineraries around the world, and they employ 10,000 crew members across the world, each one of them dedicated to making their guests' stay the most memorable possible.
Viking innovate and add to their fleet each year which means great opportunities and tremendous potential for their employees, whether on board or in their corporate offices. Customers are English speaking, and the majority are Americans with an interest in the history and culture of the countries they sail through. Their onboard product and service quality levels are high, and their customers are typically very satisfied—and this, combined with their gratuity guidelines, means that as an employee on board a Viking ship you can be well rewarded financially.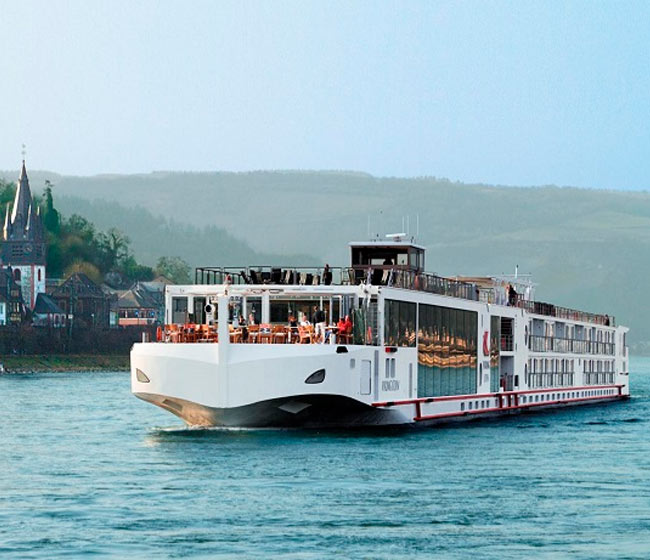 Working On Board a River Ship
The maximum capacity of Viking's river ships (or Longships) is 190 guests and 60 crew members. Each Longship operates like an individual hotel in a large chain, and crew work and live in the same place—a small community of approximately 60 employees working in harmony and cooperating daily to deliver the best possible experience to their guests. Crew members are required to share a well-designed and relatively spacious cabin for two, comprised of a bunk bed, shower and toilet, wardrobe, and TV. Additionally, onboard Wi-Fi is free of charge for everyone—guests and crew alike.
On board crew members can enjoy a recreational area, called the crew mess, where they can have a snack, mingle with fellow crew members and take a break. In addition to the crew mess, their ships have a designated crew deck on the Sun Deck so that crew members are able to relax and take in some fresh air during their breaks.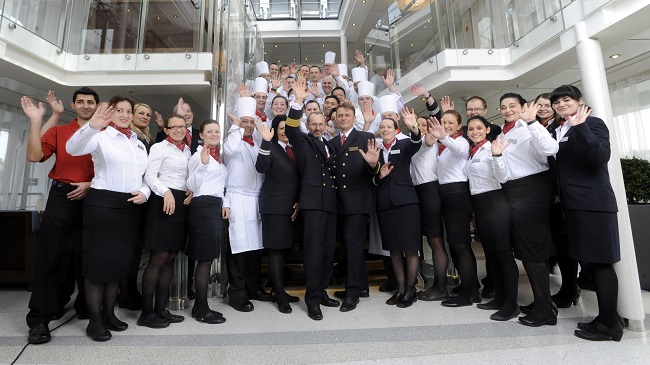 Viking Salaries
Viking offers a competitive salary package and contracts are either Swiss, French or Portuguese, depending on the operation into which you are placed. Your contract offers you two days off per month and is packed with a generous number of paid holidays: approximately 6–8 weeks' worth, with some reaching up to ten weeks depending on contract duration. In this industry, you are required to work 7 days a week away from home; therefore, you can take a lot of time off during the season to rest and visit loved ones.
Board and accommodation are included within your gross salary, along with social/health benefits and pension fund payments.
Viking Crew
Viking look for dedicated, hardworking individuals who are able to commit to working 7 days a week for a period of approximately 6–9 months (including holiday time). You must be trustworthy, flexible and open to working with people from different cultures, plus have a true passion for the hospitality industry. Above all you must have an outgoing, friendly and positive attitude.
Training and Career Progression with Viking
Viking offer training, skills and confidence to every crew member so that they achieve their best potential. They are proud of their 90% employee retention rate - one of the highest in the industry.
For employees with no prior ship experience, Viking invests in training programmes before their contract even starts - giving them the opportunity to visit the vessels and perform hands-on duties alongside the resident crew for at least a week before they have any interaction­ with paying guests.
They have clear promotion guidelines, and this is based on performance rather than seniority. Although career growth really depends on yourself, leadership and mentorship can, of course, assist you. Many crew members are given the opportunity to grow and shine during the season itself, by stepping into their supervisor's shoes during a holiday or day off.
How to Apply
If you are interested in starting a career with Viking, you can visit their careers website.
And check out their latest vacancies at All Cruise Jobs.