More Diversity on Cruise Ships Needed
December, 13 2019
3 min read
An historic women-led cruise dubbed 'Ocean's 27' is setting sail to highlight the need for more diversity on ships.
In 2020 Nicholine Tifuh Azirh (a second officer with Celebrity Cruises) and 26 of her colleagues at the Miami-based cruise company are planning a trip on the Celebrity Edge that seeks to make history and prove a point about women working in the cruise industry.
The voyage will take place on 8th March 2020 - which also happens to be International Women's Day— and will be led by an all-woman bridge and officer team.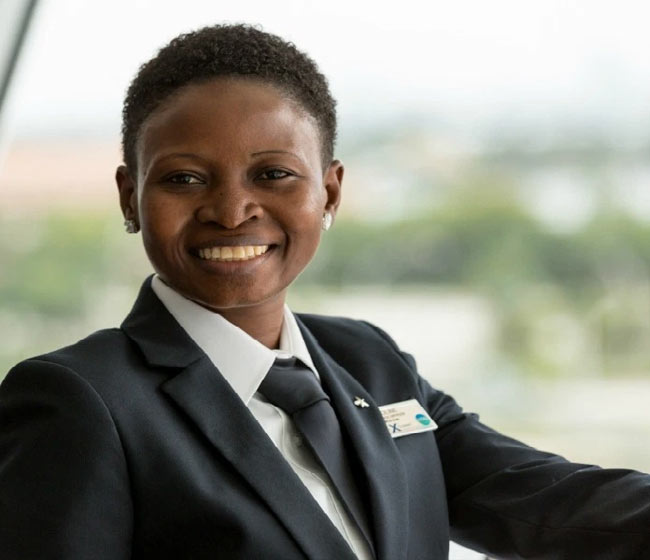 The idea came out of a meeting between cruise line executives earlier this year. Celebrity, which has a female CEO, had celebrated the women's holiday before but they wanted to make a bigger splash with an all-women team on the bridge or operational control centre.
Within a few days the entire bridge was staffed with women, but the idea didn't stop there. The company has worked hard to hire women for the hotel-side of things too, overseeing areas such as culinary, financial, guest services, housekeeping and medical. Their next thought was to try and ensure that every major decision or function onboard was run by a woman.
That's how the group of 27 women ('Ocean's 27') from 17 different countries were assembled for the trip. They will be in roles including captain, hotel director, staff captain, doctor, cruise director, food and beverage director, safety investigation officer, environmental officer and third engineer.
"It represents such a change in the way that future generations will view working at sea," says Peter Giorgi, the cruise line's chief marketing officer. "It just opens the door in terms of representation and inclusion; when young girls see that this is possible, they'll think differently about what they want to do."
"Excitement does not even begin to describe how I'm feeling about working alongside these incredible, barrier-breaking women on Celebrity Edge for this truly historic sailing," said Captain Kate McCue. "I am inspired every day by the amazing women we have working throughout this organization — both on land and at sea. They're proof that there's power in diversity."
The March 2020 cruise is possible only because of the work the cruise line has done in recent years to diversify the fleet's workforce, especially on the bridge. Since 2015, the company says that the percentage of women working on Celebrity's navigational bridges has increased from 3 percent to 22 percent.
Over the last few years many other cruise lines have been highlighting their own women in leadership including:
Regent Seven Seas Cruises

-

Serena Melani

was the first woman in the industry to captain a new ocean ship at the time of its launch.

Windstar Cruises

- introduced captain

Belinda Bennett

as the first black female captain in commercial cruising in 2016.

Virgin Voyages

- recently appointed a woman,

Wendy Williams

, as captain of its first ship launching next year.