Covid-19 Vaccination Requirements for Cruise Crew
Major corporations all around the world have been racing to get the new Covid-19 vaccine as vaccination is the main strategy to bringing business back to usual.
The cruise line industry is no different as they have been out of business for over a year. Cruise lines have made tremendous efforts in trying to make cruising as safe as possible.
Since most of the crew comes from developing countries, they are planning to vaccinate them once vaccines are widely available. Some cruise lines will require passengers to be fully vaccinated. The intention is for crew members to receive vaccinations soon but details are not finalized at this time as supplies are still limited.
It is still unknown whether employees will be vaccinated on board or in their home countries once the cruise lines get enough doses. Seafarers organizations on a national level are lobbying governments for cruise ship crew to be on the priority list for vaccination.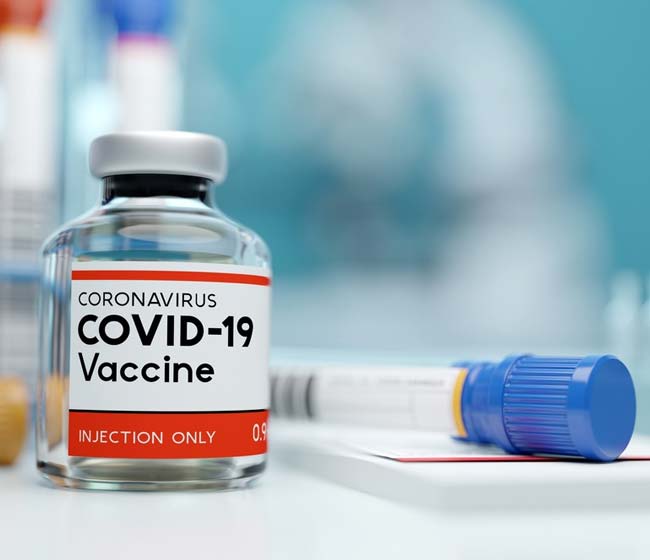 Royal Caribbean International
Royal Caribbean International called upon the crew to get vaccinated. "We should do our part in ending the pandemic and keeping ourselves, our loved ones and everyone around us safe. We urge you to get vaccinated if you are eligible and a vaccine is available to you," the cruise line wrote in the newsletter to its crew.
A similar message was put forward in Celebrity Cruises' Crew's News newsletter. Celebrity Cruises also hinted that it would be vaccinating crew free of charge.
"We will also cover the cost of vaccinations administered onboard our ships and any delivered on-land through agreements with local governments. We will not cover the cost if you are vaccinated on your own outside of these opportunities," the cruise line wrote.
Norwegian Cruise Line Holdings
Norwegian Cruise Line, Oceania Cruises and Regent Seven Seas Cruises will require crew aboard its ships to have a COVID-19 vaccine. The company specified that it will accept the Pfizer BioNtech/Comirnaty, Moderna, Johnson & Johnson / Janssen and AstraZeneca vaccines.
It appears Norwegian Cruise Line Holdings is also preparing to vaccinate crew onboard if necessary. In its letter to the crew, it notes that if an accepted vaccine is not available in a crew member's home country, that crew member must be willing to receive a vaccination on board.
Saga Cruises
The UK-based cruise line announced that it would require all of its passengers to be fully vaccinated against COVID-19 two weeks before a trip. "As soon as crew can be vaccinated they will be", the cruise line added.
Crystal Cruises
Crystal's crew, who hail from dozens of countries around the world, will be expected to be vaccinated when the company resumes sailing. However, this may not be a viable option for all crew members given their age and/or the availability of vaccines in their home countries.
"As part of the company's Crystal Clean+ 4.0 measures, crew members will be tested for COVID-19 prior to leaving their home location to join the ship and must receive a negative result. They also will take a COVID-19 test at embarkation; quarantine for seven days upon arrival; be tested again at the end of that seven-day period and must receive a negative result before beginning their duties," the company noted. "When vaccines are widely available, they will be a requirement of employment for crew which must be completed at least 14 days prior to service."
Virgin Voyages
Richard Branson's adults-only cruise line, Virgin Voyages, has announced it will be making the COVID-19 vaccine mandatory for both guests and crew in order to provide the safest travel experience.
P&O Cruises
P&O Cruises announced their crew will not be required to be vaccinated but will undergo strict testing and quarantine regime, as well as be subject to regular testing while on board.
Windstar Cruises
Small ship company Windstar Cruises will require passengers to be vaccinated against COVID-19. However, crew members will get vaccinated "as soon as vaccinations are available to them."