Recruitment Process
The cruise industry is booming and there has never been a better time to apply for a job on a cruise ship! Our step-by-step guide is designed to help you to understand the recruitment process:
Step 1 – Research
Before you apply for any jobs on a cruise ship, you must do your research and fully understand what working on a cruise ship is like. Is it right for you? Will you be happy to spend long periods of time away from home and loved ones? Will you feel restricted in a cabin, possibly sharing with a colleague? Will you get seasick? There are many aspects of life on board that you should consider.
Step 2 – Prepare
If you decide that cruise ship life is for you, the next thing to consider is an up-to-date and professional Resume to showcase your previous experience and any qualifications (see our instructions on how to write a good Resume).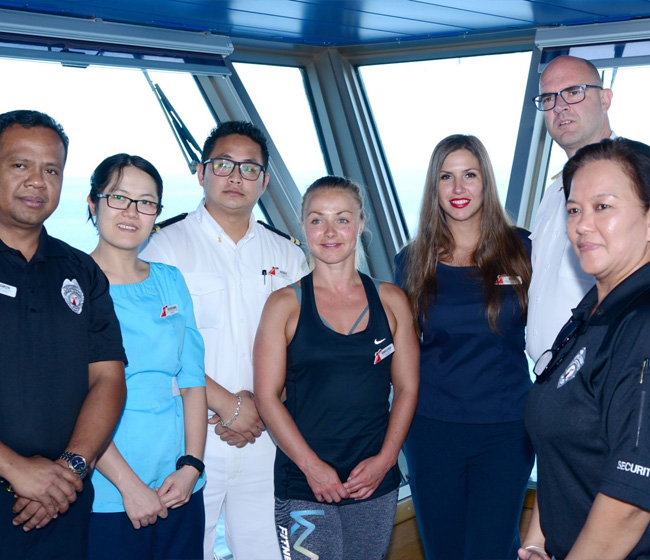 Step 3 – Apply
Once you have your Resume ready, there are four main ways to find a job on a cruise ship.
1) Online Job Boards
Register with All Cruise Jobs, the world's leading cruise job board online. It is a free and straightforward process and once you have registered you can apply for any relevant jobs that are advertised. Apply for specific jobs for which you have qualifications and experience, not just any jobs.
Most of the cruise lines and cruise recruitment agencies advertise their latest vacancies here. There are thousands of jobs advertised from hundreds of companies. You can sign up to receive free email alerts when the latest roles are advertised.
2) Cruise Job Fairs
One of the best ways of applying for a cruise ship job is by meeting the recruiters face to face at a Cruise Job Fair.
3) Cruise Lines Websites
You can also apply directly for jobs via the Cruise Lines' websites. Their career websites will often feature the latest roles that they are recruiting for, and again, you will be asked to register and apply online.
4) Recruitment Agencies
There are also numerous specialist recruitment agencies for the cruise industry. Access the world's largest directory of recruiters for cruise lines.
You can contact each agency directly and visit their websites to find the latest vacancies and application information.
Step 4 – Job Interview
Recruiters receive thousands of applications for each cruise ship job advertised. They usually only respond to suitable candidates who are then invited to a job interview. Job interviews can be in person or via Skype (or similar software).
For specific interview advice:
Step 5 – Job Offer
If you are successful at interview you will receive a formal job offer. All paperwork must be finalised e.g. training, medical exams and visa.
Step 6 – Embarkation!
Once you have your first offer of a contract, celebrate and join your first ship! Be sure to read our checklist before you embark.
Good luck and enjoy your new life at sea!