10 Biggest Cruise Ships in the World
Over the last few decades, cruise ships have dramatically grown in size. The world's first mega-cruise ship, Sovereign of the Seas (built in 1988), is just a third of the size of today's modern mega-ships.
The 4 biggest cruise ships sail under the Royal Caribbean International brand. RCI have 5 ships in the top 10 in total, with another two (Wonder of the Seas and Icon Class I) to be launched in 2022.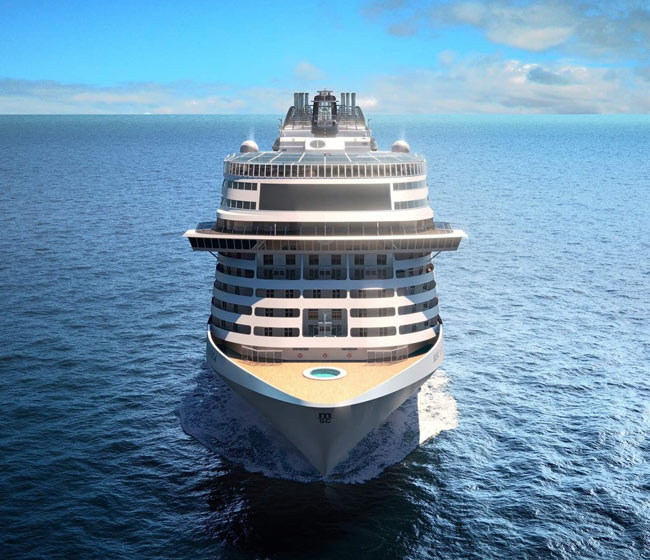 1. Symphony of the Seas
Cruise line: Royal Caribbean International
Tonnage: 227,625 tonnes
Capacity: 5,400 passengers
Built: 2018
Length: 362.1 metres
Beam: 47.4 metres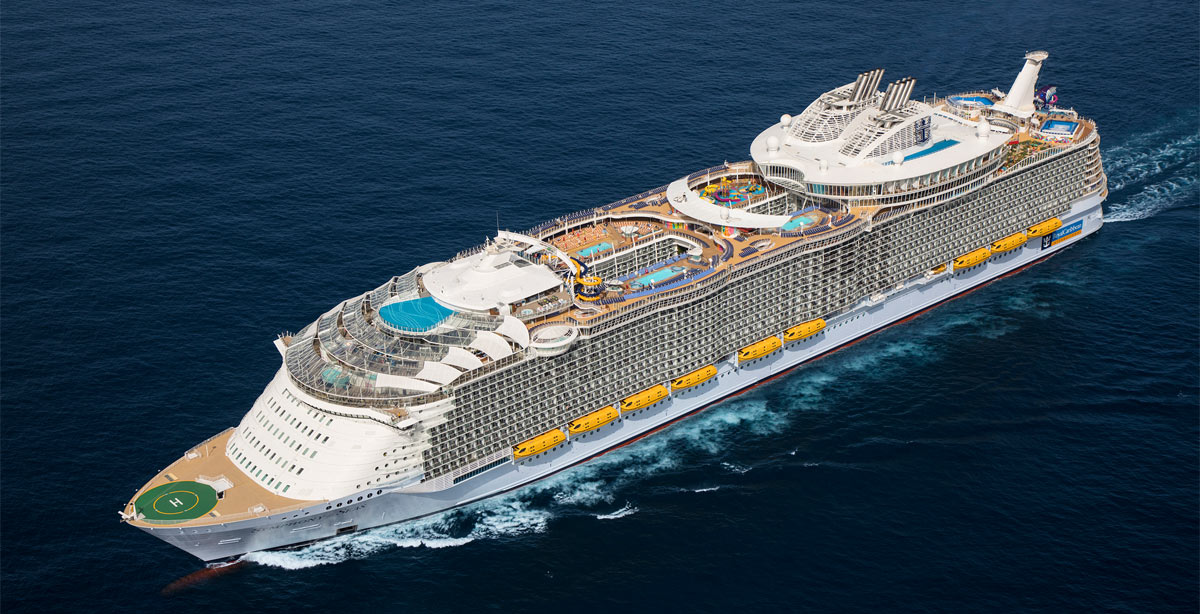 2. Harmony of the Seas
Cruise line: Royal Caribbean International
Tonnage: 227,625 tonnes
Capacity: 5,400 passengers
Built: 2016
Length: 362.1 metres
Beam: 47.4 metres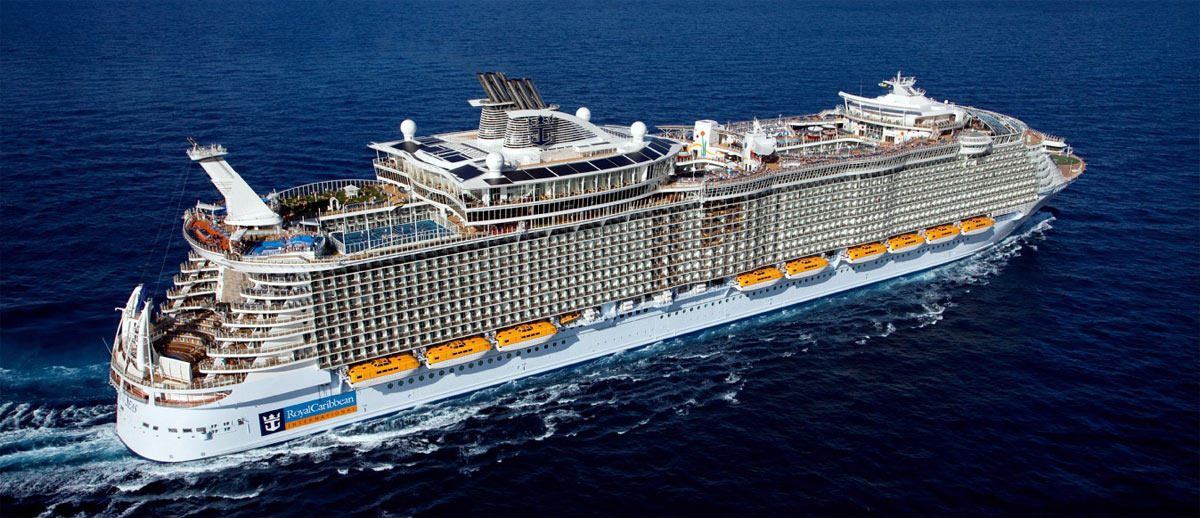 3. Allure of the Seas
Cruise line: Royal Caribbean International
Tonnage: 220,000 tonnes
Capacity: 5,400 passengers
Built: 2010
Length: 362 metres
Beam: 47 metres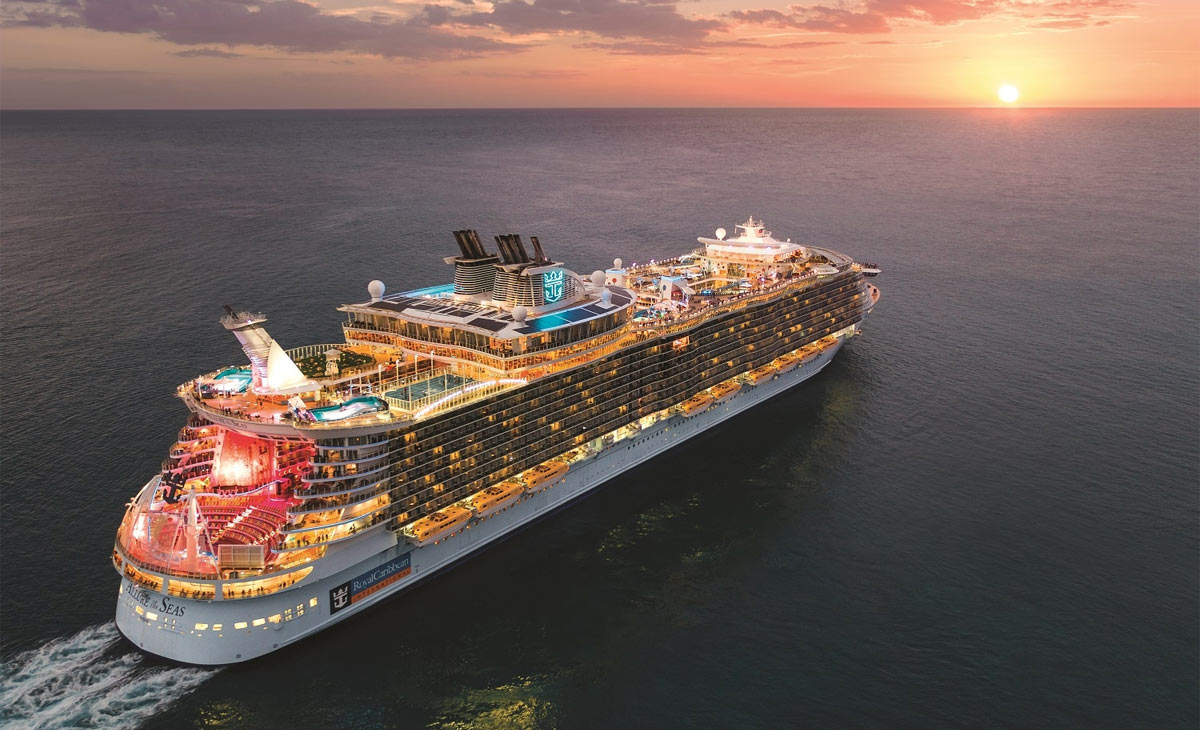 4. Oasis of the Seas
Cruise line: Royal Caribbean International
Tonnage: 220,000 tonnes
Capacity: 5,400 passengers
Built: 2008
Length: 361.6 metres
Beam: 47 metres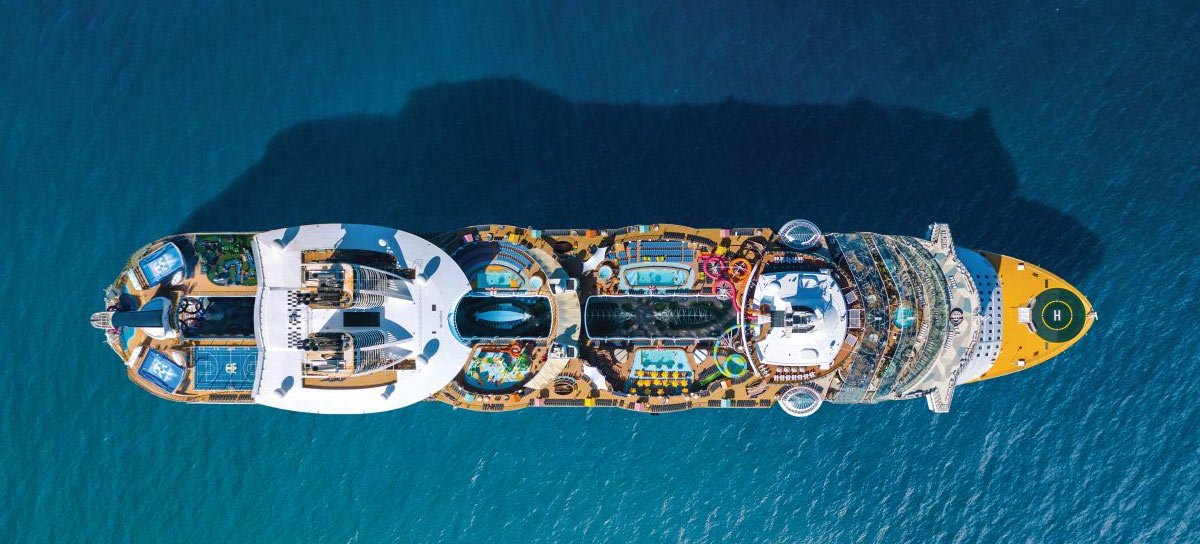 5. Mardi Gras
Cruise line: Carnival Cruise Lines
Tonnage: 183,900
Capacity: 5,200 passengers
Built: 2021
Length: 337 metres
Beam: 42 metres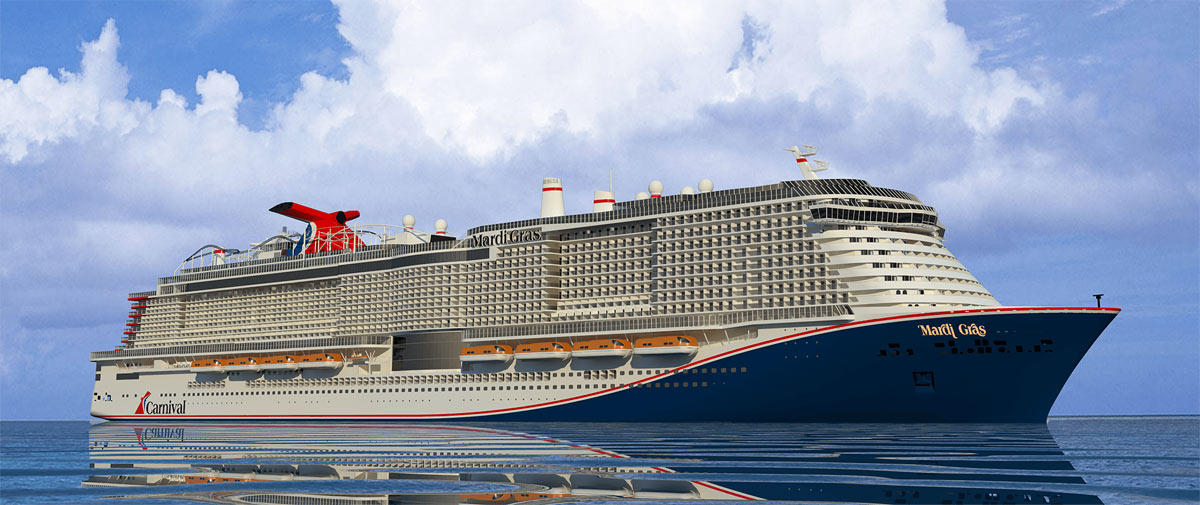 6. Iona
Cruise line: P&O Cruises
Tonnage: 183,900 tonnes
Capacity: 5,200 passengers
Built: 2020
Length: 337 metres
Beam: 42 metres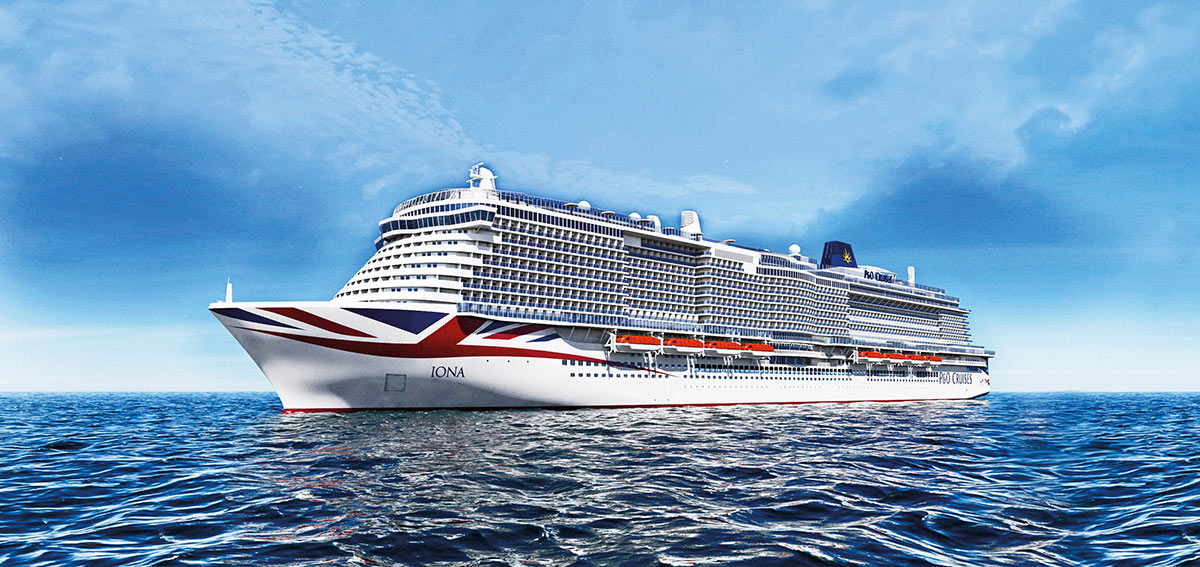 7. AIDAnova
Cruise line: AIDA Cruises
Tonnage: 183,900 tonnes
Capacity: 5,000 passengers
Built: 2018
Length: 337 metres
Beam: 42 metres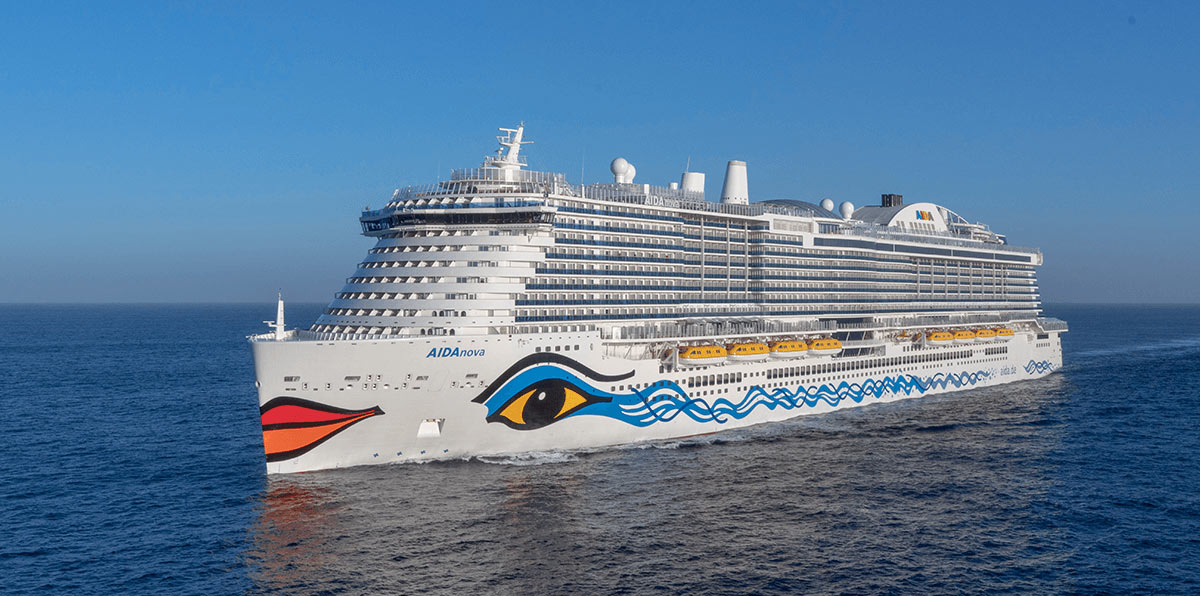 8. Costa Smeralda
Cruise line: Costa Cruises
Tonnage: 182,700 tonnes
Capacity: 5,224 passengers
Built: 2019
Length: 337 metres
Beam: 42 metres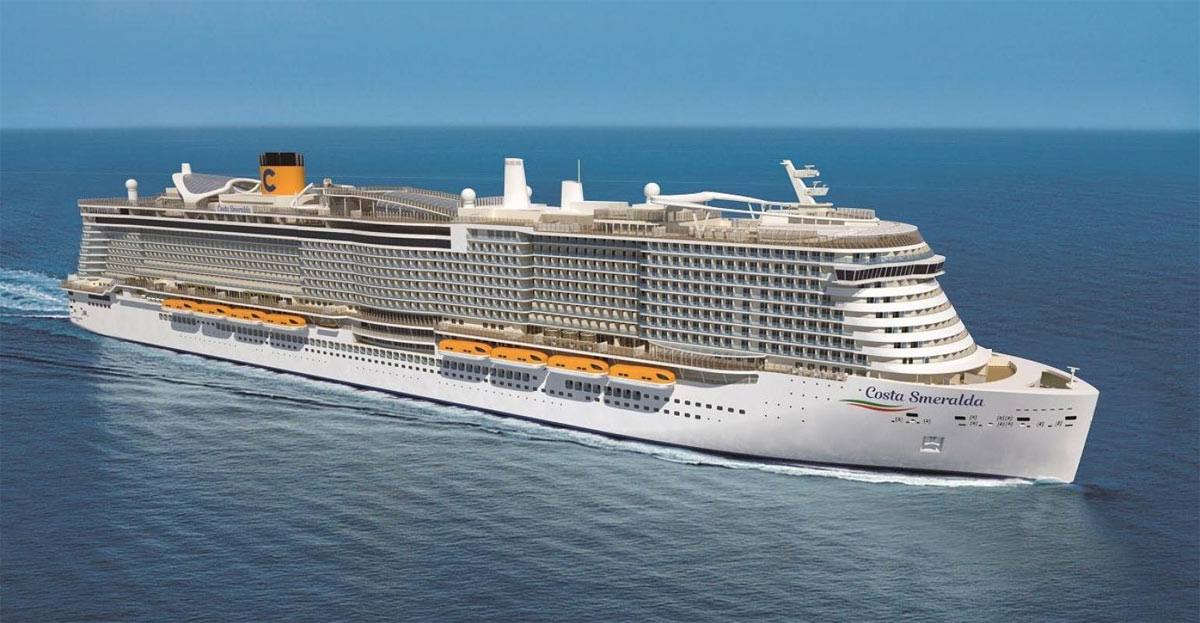 9. MSC Grandiosa
Cruise line: MSC Cruises
Tonnage: 177,100 tonnes
Capacity: 4,888 passengers
Built: 2019
Length: 331 metres
Beam: 43 metres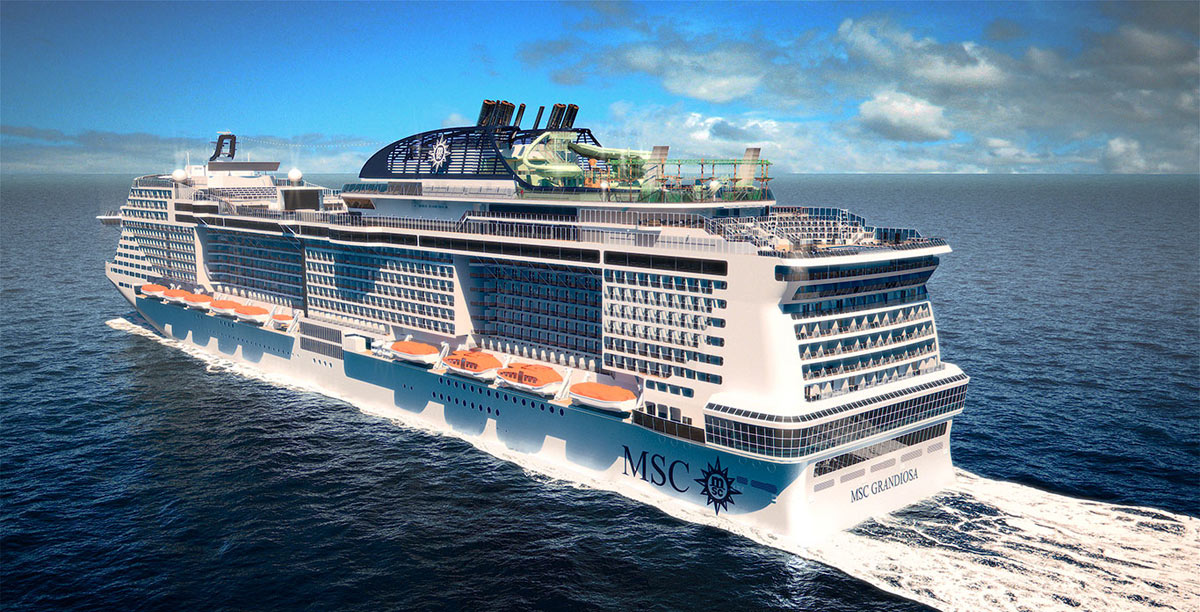 10. Spectrum of the Seas
Cruise line: Royal Caribbean International
Tonnage: 168,666 tonnes
Capacity: 4,100 passengers
Built: 2019
Length: 347 metres
Beam: 41.4 metres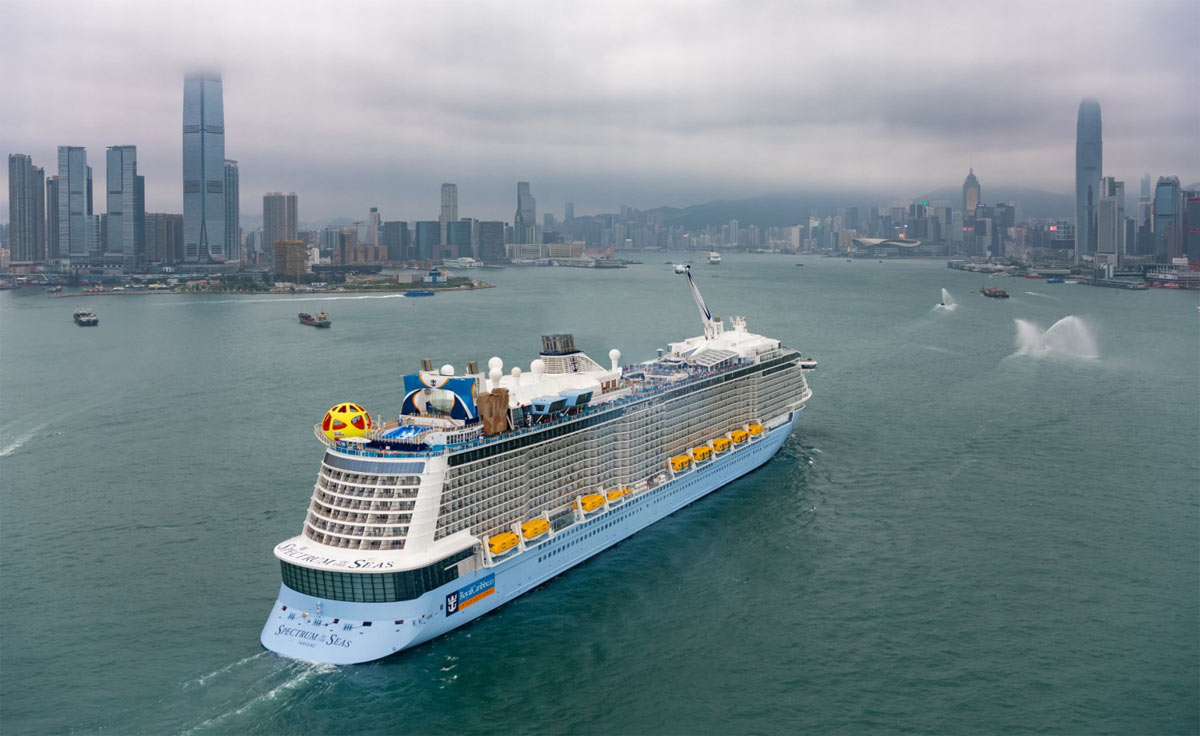 New Ships Being Built
A number of mega cruise ships are currently in various stages of their built. This includes the following:
Wonder of the Seas
Cruise line: Royal Caribbean International
Tonnage: 227,625 tonnes
Capacity: 5,448 passengers
Built: 2022
Length: 362.1 metres
Beam: 47.4 metres
MSC World Europa
Cruise line: MSC Cruises
Tonnage: 205,700 tonnes
Capacity: 5,400 passengers
Built: 2022
Length: 330 metres
Beam: 47 metres
Global Dream
Cruise line: Dream Cruise Line
Tonnage: 208,000 tonnes
Capacity: 5,000 passengers
Built: 2022
Length: 342 metres
Beam: 46.4 metres
Icon Class I
Cruise line: Royal Caribbean International
Tonnage: 200,000 tonnes
Capacity: 5,000 passengers
Built: 2022
Length: TBA
Beam: TBA